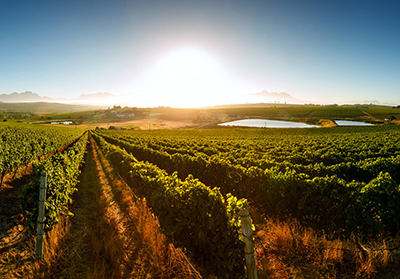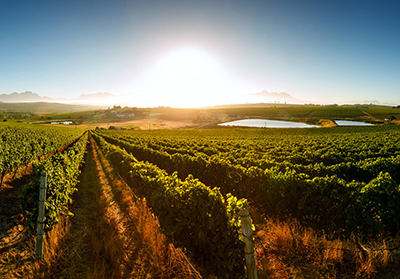 In the Spring of 1955, Guido Berlucchi was introduced to a young oenologist named Franco Ziliani. Together, the pair founded Guido Berlucchi & C. S.pA. and in 1961 they created, and bottled, the first Franciacorta sparkling wine in the metodo classico style. This marked the birth of Franciacorta as it was the first time the geographical region appeared on a wine label.
Family-owned and operated for over fifty years, Guido Berlucchi , the creator of Franciacorta, Berlucchi continues to provide the best expression of Italian sparkling wine with their Brut and Rosé. Berlucchi is also renowned for its sustainable viticulture practices. Berlucchi's 'Mille 1 vigna,' the Thousand&OneVineyards project, profiles each individual vine in detail to further develop the quality of the fruit in each. Additionally, 50 percent of the winery's electricity is powered by solar panels.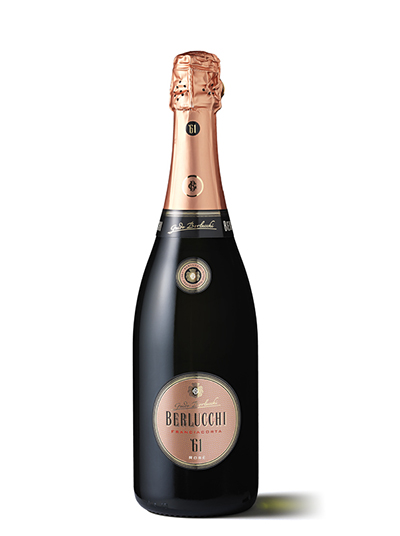 MULDERBOSCH
Situated in the Stellenbosch Hills area outside Stellenbosch, Mulderbosch is widely recognized as one of South Africa's finest producers, having crafted an award-winning range of wines that have consistently earned top ratings and value honors from critics and wine scoring publications since its inception almost twenty five years ago.
Purchased by noted wine investor Charles Banks in 2010, Mulderbosch has produced award-winning wines under the guidance of Adam Mason, previously of Klein Constantia. Charles and Adam share a vision for producing superb quality wines by focusing on the Sauvignon Blanc that first built Mulderbosch's international reputation, the Rosé that has driven much of the brand's recent growth, and South Africa's signature, historic grape variety, Chenin Blanc.
About Guido Berlucchi Franciacorta
Guido Berlucchi, located in Franciacorta, in Italy's Lombardy region, created in 1961 that area's first classic-method wine, Pinot di Franciacorta, which changed the future of that growing area, today one of Italy's most highly-respected sparkling wine producers. From the youthful dream of winemaker Franco Ziliani, winery's cofounder with noble gentleman Guido Berlucchi, to its present international renown, Guido Berlucchi's history has been one of widespread popularity, prestigious testimonials, and joyous toasts. For more information please visit www.berlucchi.it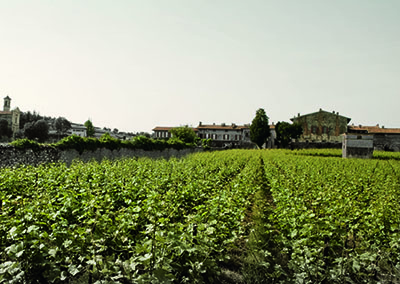 About Mulderbosch Vineyards
Mulderbosch Vineyards, situated in the Stellenbosch Hills area outside Stellenbosch, is widely accepted as one of the best wine producers in South Africa. The winery is committed to conserving its unique heritage, landscape and natural biodiversity by implementing environmentally responsible management practices on the land and in the cellar, as evidenced by its membership in the Biodiversity and Wine Initiative. The quality and character of Mulderbosch wines are recognized internationally. For more information please visit www.mulderbosch.co.za