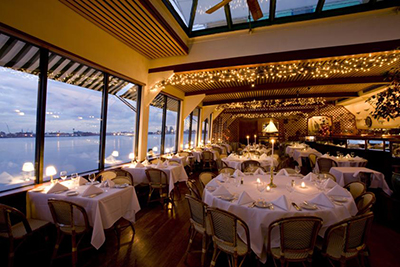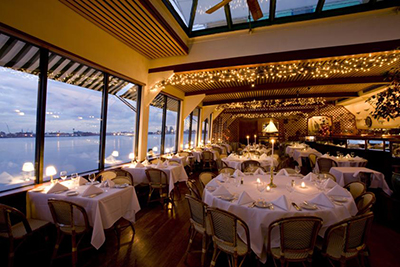 New Yorkers seeking a water-side Easter celebration complete with fresh seafood, classic American cuisine and sweeping East River views need to look no further than The Water Club – Manhattan's premier waterfront destination. Following the fall 2013 completion of its post-Hurricane Sandy renovation, the restaurant has made a "splash," returning as New York's most beloved waterfront dining destination. For the first time since 2012, The Water Club is welcoming guests to celebrate the Easter holiday over a special menu of classic American dishes, fresh seafood and – most importantly – the city's best East River views.
On Sunday, April 20, the iconic restaurant will be serving a special pre fixe menu throughout the day spanning brunch, lunch and dinner. Created by Executive Chef Aaron Bashy, the fresh springtime menu will begin with a choice appetizer from flavorful dishes such as Crispy Georgie Shrimp and Grit with a sweet tangelo compote, Asparagus and Farmers Cheese Pizza with Chopped Truffles drizzled with mint and basil pesto and a Roulade of Fois Gras with brioche toast, sweet and sour grapes. Guests dining can choose from entrees such as Colorado Lamb Two Ways featuring two grilled chops, with braised lamb shank, tossed with olives, mint, & parsley, Cavatelli with Mussels and Lobster accompanied by fresh tarragon and baby spinach, and a Jumbo Artichoke with Cheddar Fondue served with grilled tomatoes and warm pretzel toast. For dessert, the restaurant's pastry chef will be whipping up a Warm Chocolate Cake, Tiramisu and a refreshing Key Lime Pie. The prix-fixe menu is priced at $85 per person. The restaurant hours of operation on Easter Day will be from 12:00 p.m. to 9:00 p.m. For more information or to make reservations, visit www.thewaterclub.com or call 212-683-3333.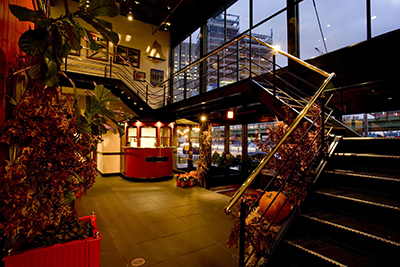 Opened by Michael Buzzy O'Keeffe in 1982, The Water Club serves wonderful classic American cuisine in a beautiful waterside setting against sweeping river views. A seasonal rooftop bar, The Crow's Nest, sits atop the main dining room and features a moderately priced menu and refreshing drinks from mid-May through late September. The Water Club also has three private party rooms, a lounge with a wood burning fireplace, and piano music nightly in the dining room. The restaurant has complimentary valet parking in the private lot and the first floor is handicapped accessible. Open for dinner Thursday through Sunday from 5:00 p.m. to 11:00 p.m., The Water Club is located on the East River between 29th and 32nd Street, just south of the 34th Street Heliport.
About The Water Club
The Water Club is located The East River Between 29th & 32nd Streets in New York City. For more information, please visit www.thewaterclub.com.