Upscale casual meets outdoor charm at redesigned Sedona restaurant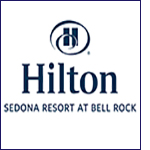 Hilton Sedona Resort at Bell Rock completed a highly anticipated $2 million restaurant transformation just in time to start the New Year in style. The redesign provides refined yet relaxed gathering spaces tailored for the modern traveler. Serving locally sourced fare and inventive chef-lead concepts, the restaurant celebrates Sedona's southwestern traditions with a fresh, flavorful twist. Executive Chef Jason Flores brings over a decade of professional experience in the hospitality industry marked by notable roles at iconic resorts such as Hotel Del Coronado, La Quinta Resort and Club, Waldorf Astoria and Arizona Biltmore, a Waldorf Astoria Resort.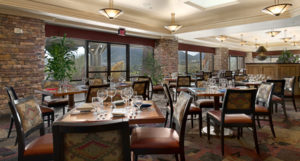 The restaurant features 11,500 square feet of indoor and outdoor spaces merging together as one through large accordion doors that bring in light, energy and ambiance. Sedona's colorful landscape trickles in through a blend of natural woods, metals and warm earth tones, creating a seamless transition from the inside to "The Porch", the restaurant's expansive outdoor patio. Designed to inspire conversation and a vibrant atmosphere that celebrates the Red Rock spirit of adventure, the Porch is as entertaining as it is inviting.
At the center of the action is a 27-seat rectangular bar that serves a variety of local craft beers, specialty Sedona cocktails and a full menu. Featuring four large fire pits, scenic seating and water features, ping pong, corn hole, shuffleboard, foosball and more, ShadowRock Tap + Table is the vibrant village spot where travelers can kick back, relax and cheers with locals.
A driving force behind the re-imagined restaurant is Hilton Sedona's general manager, Jay Kriske. "The allure of being in Sedona is being outside", said Kriske, "We wanted to bring the outside in, merging outdoor elements with indoor comforts to provide a cool and comfortable place where our guests can recover from the day's adventures."
Known as Sedona's adventure headquarters, Hilton Sedona Resort at Bell Rock celebrates its renowned location throughinventive fitness and exploration partnerships and active programing. This project is an extension of that mission and a reflection of the resort's continued commitment to providing authentic experiences inspired by Sedona's colorful landscapes. By creating a comfortable, social environment where guests can kick-start, recharge, or retreat after a fun day of exploring, guests can indulge in the true luxury of Sedona discovery and recovery.
For more information about Hilton Sedona Resort at Bell Rock, visit www.hiltonsedonaresort.com.