Get Ready for An Elite Top-Level Culinary Event
By Cristina Carpio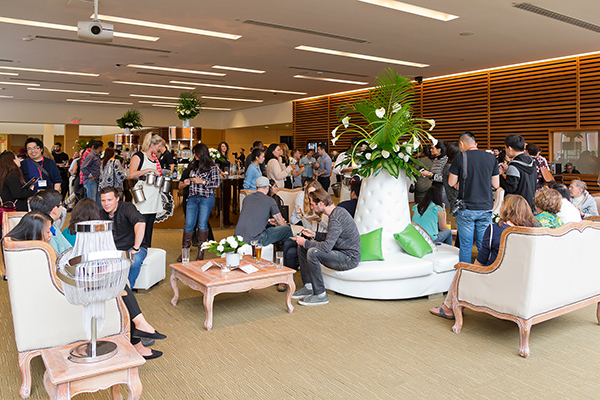 As the summer months come to a close, preparations for fall events begin. Caterers are gearing up for yet another busy season. With the change in temperature comes the change in catering trends. Whether it is a corporate affair, wedding or personal gathering, these trends vary from season to season. Comfort foods usually take center stage during the slightly cooler months. It may be different this year, however, as there could be a mix of both comfort and light options according to some of the top caterers in Toronto.
Chef Lauren Mozer, the owner of Elle Cuisine, is one of those busy Toronto caterers. Lauren enjoys playing with different flavors, textures each season. She always makes sure her menu is evolving, and she likes creating fresh, innovative and exciting ideas for her clients. Elle Cuisine and other distinguished caterers in Toronto are preparing for the upcoming, highly anticipated premium foodie event of the season, The Toronto Catering Showcase happening on October 15. The event will be all about raising the bar when it comes to luxury food experiences.
The Toronto Catering Showcase will feature 12 of the most notable, most popular caterers in the city and it is meant to be immersive and entertaining. The selected caterers in the event have been known to please the discerning palates of A-List celebrities, Fortune 500 companies, top athletes and have served at many of the powerhouse events throughout the city. The one-day affair promises to be unforgettable. The event's chief organizer Jonathan Fruitman says, the goal is to create a truly premium experience for the guest and set themselves apart from most food shows. Aside from the 12 amazing caterers, the event will feature white glove valet service, a sommelier, a craft beer connoisseur, a chocolatier, and of course, decor, furniture and event planning from some of Toronto's most talented special event professionals.
Chef Adrian Niman, CEO of Canada's fastest-growing food empire Food Dudes, says the key to their success as caterers is staying relevant and continually improving. He says the event is great because all of their competitions are all under one roof and they use this as a platform to be able to showcase their best work and show off some new flavors and techniques. At this year's show, they are excited to feature a one of a kind Wagyu Big Mac and lobster quesadillas.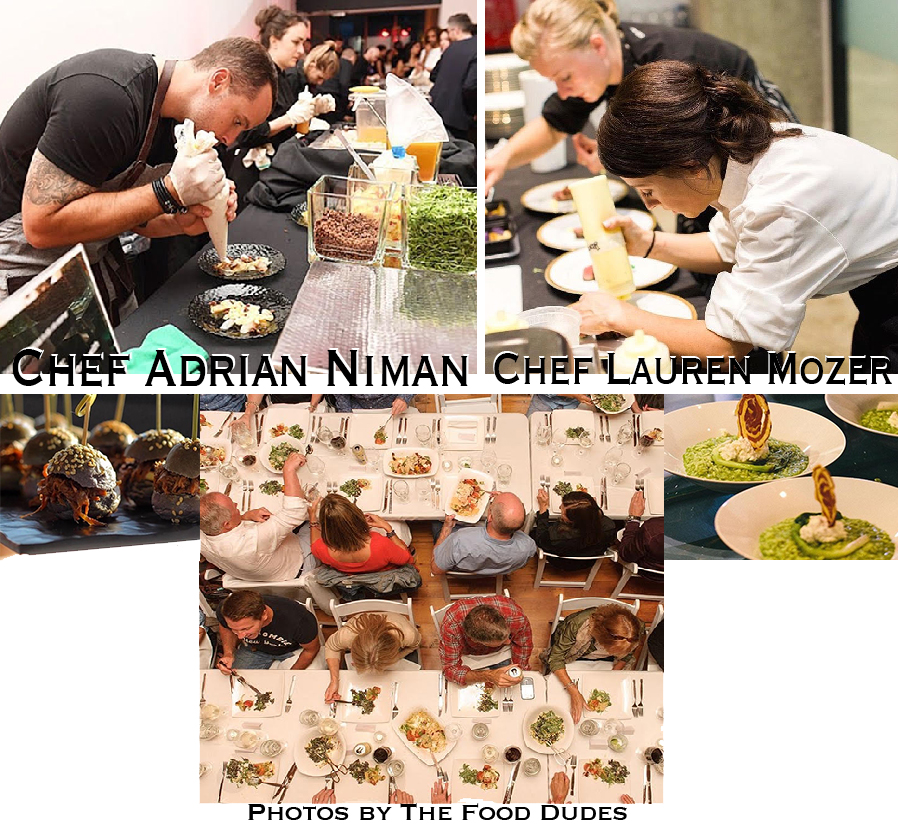 The showcase will also give guests the opportunity to learn the hottest food trends and get some insider tips from event planning professionals onsite on how to throw the best event.
Here are just some of the catering trends you can expect this season:
Warm and hearty dishes-Succulent confit, hearty soups, ragu sauces, dishes with more substantial textures, slightly heavier flavor profiles like risotto, using seasonal ingredients such as pumpkin, butternut squash, figs, eggplant will be becoming out. Comfort food does not need to associate with a negative connotation. Comfort food will always be linked to the cold weather because it gives us that sense of ease and makes us feel good and relaxed. It can still be enjoyed without feeling guilty. Clients can certainly find comfort "healthier" food options from caterers. You will see a lot of lightly fried items like zucchini fritters, sweet potatoes, and other local vegetables in season.
Tapas style with drink pairings-Small portion is what it's all about. Tapas are meant to be small, so you can have the freedom to taste and be able to explore more flavors. Tapas style is a common request from clients for fall season events. Caterers tend to be very creative with small portion dishes, for guests, it's easier to eat and more time to mingle. Wine pairings with tapas is a proven hit. It gives any event that creative feel and guests appreciate the extra thought behind why a gourmet dish goes with a particular drink. Education is part of the experience, and it always intrigues the guests and also makes a great conversation piece.
Live stations-Fall events this year will be experiential, and it's going to be about the "wow" factors. Live food stations usually give that extra impact to any event. There's nothing like seeing a chef in uniform in action at an event, it's entertaining and contributes highly to the memorable, overall experience. Taco stations, carving stations, pizza making stations where pizzaiolos create and toss a pizza dough right in front of the guests or live pastry and fondue stations are common requests during the colder months and usually, are proven hits at any event.
Vegan Options-Plant based options are more and more prevalent these days, and whether you are eating at a restaurant or an event, everyone appreciates food made using the freshest local ingredients. Vegan options at events capture simplicity and sophistication. You will find a lot of meat alternatives like sweet and sour tofu instead of chicken, veggie burgers or beet burgers, cauliflower buffalo wings and others. With many people opting for healthier food choices, it is now mandatory for any caterer to have veggie and gluten-free options to offer their clients no matter what season.
Innovative Fall Libations-Handcrafted, creative, multi-faceted cocktails using fall ingredients will unravel. It's all about unforgettable experiences when it comes to events, and the bartenders have to deliver some entertainment in front of the guest as part of the experience. Whether they're showing off their bartending skills or simply just torching and shaking things behind the bar, performance is key, and great cocktails and fun bartenders are a must-have at any party. Find a lot of fall fruit-inspired syrups and infusions, garnish and unique presentations using a lot of leaves, herbs like rosemary and mint to give it that fall feel. You will also find some warm cocktails like the hot toddies. coming out, and curations with cider, ginger beer, vanilla, cinnamon, cranberries, and apples which will be very popular this fall.
Tickets are limited for this event. For more information, you can visit www.torontocateringshowcase.com