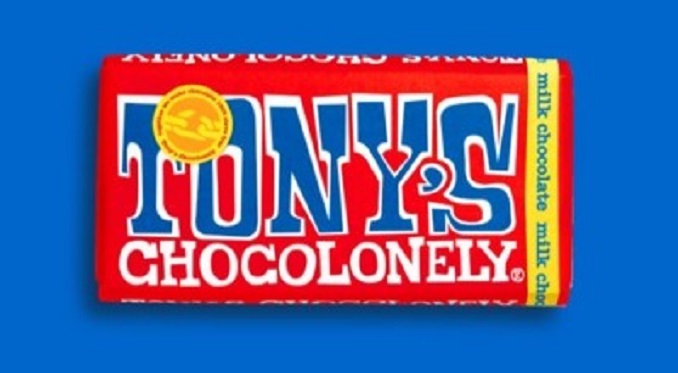 Tony's Chocolonely, a B-Corp and Fairtrade certified company on a mission to make all chocolate 100 percent slave free, believes the power of chocolate can encourage US citizens to register to vote. Launching their voter registration campaign today, Tony's Chocolonely aims to aid in registering voters with the help of HeadCount ahead of the 2020 national elections. Tony's and HeadCount, a non-partisan, non-profit that promotes participation in democracy, have teamed up to help Americans check their registration status and register to vote for the 2020 national elections.
"As a social impact company, this year has taught us that in addition to contributing to our own mission, we also have the obligation to support the communities where products are sold. Being outspoken is one of our brand values but words alone do not make us outspoken, that is why we at Tony's have decided to act. We want everyone to make their voice heard and we want to be supporters of democracy here and around the world," said Aidaly Sosa, US Marketing Head at Tony's Chocolonely.
While Tony's Chocolonely's campaign started its run today, it will hit full stride on August 28th at the March on Washington. The now viral Chocotruck will make its second appearance in Washington DC to serve as a voter registration booth in addition to sharing Tony's chocolate and its story.
"HeadCount got started back in 2004 with the goal of getting every concert goer registered to vote. Since then, we have registered over 650,000 voters while on tour with artists like Ariana Grande, Jay Z & Beyonce, and Dave Matthews Band. You can also find us at Pride parades, community events and high schools all over the country. Registering voters on a Chocotruck tour is going to be a fun, new way to engage citizens in time for the big election. Delivering delicious chocolate and democracy all over the country has never tasted better!" said Tim Bramlette, Senior Director of Partnerships and Marketing at HeadCount.
The two organizations will run campaigns across social media and digital platforms, aided by physical activations, to provide resources and incentives for registration in the upcoming election. Political activists and chocolate enthusiasts alike will want to keep their eyes peeled for the sweet treats in store with this collaboration!
For more information, please visit https://tonyschocolonely.com/us/en/makeyourvoiceheard