AUSTIN'S ICONIC GREEN PASTURES TO BECOME HOME TO NEW RESTAURANT, MATTIE'S, OPENING ON WEDNESDAY,
MARCH 1
Helmed by Executive Chef Joshua Thomas, Mattie's will feature rustic, farm-fresh American fare and cocktails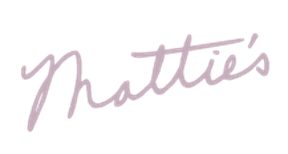 Iconic Austin landmark, Green Pastures, will become home to a vibrant new restaurant, Mattie's, opening on Wednesday, March 1. Paying homage to one if its original owners, Martha "Mattie" Miner Faulk, the restaurant will be presented in the same charmingly restored home where Faulk's daughter, Mary Faulk Koock, opened the Green Pastures restaurant in 1946.
After an extensive 13-month restoration to restore the property to its original elegance, Mattie's will focus on a simple and elegant dining experience with the approachable Texas hospitality the Faulks were known for. The kitchen, led by Executive Chef Joshua Thomas, will highlight thoughtfully sourced ingredients with subtle nods to the restaurant's regional and culinary heritage.
Mattie's spills out onto its charming Victorian porch and into the majestic live oak trees where the beloved peacocks still wander. Embracing the light and upbeat vibe of its surroundings, a carefully curated playlist of some of the finest music from the 1940s-60s will be on rotation. Meanwhile, holidays will marry new to the old, by featuring an updated version of its famous Sunday brunch.
Austin developer Greg Porter and a committed group of local investors acquired the property in July 2015. Porter and partner Jeff Trigger, Founder and President of La Corsha Hospitality Group, co-developed the project.
"Mattie's reintroduces an experience that will take you to a distant place, only a mile from downtown Austin," said Greg Porter, owner and developer. "It wakes up your senses and welcomes you to the essence of Texas hospitality."
Other team members involved in the project include co-owner Ryen Burrus, Clayton & Little Architects, landscape architecture firm Mark Word Design and interior designer Joel Mozersky. Operations will be led by Trigger and La Corsha Hospitality Group.
The team also intends to expand the grounds to include a 99-room boutique hotel, The Faulk, set to debut in 2018.
THE SPACE
Located in the heart of South Austin, the home at Green Pastures dates to 1893 with a legacy of hosting formal and informal affairs since 1946. Green Pastures will continue to provide a stunning, natural setting for gatherings and events of all kinds.
Guests will be able to choose from the property's four elegant spaces: Marion Hall, The Mezzanine, a private dining room and a new outdoor pavilion. They range in size and amenities and can be suited to fit a variety of special events and occasions serving 10 to 350 guests.
FOOD AND BEVERAGE
The menus at Mattie's and Green Pastures are developed to pay homage to its past while still catering to the ever-changing landscape of Austin.
Chef Joshua Thomas, sourcing specialist Valerie Broussard and the culinary team enjoy continuing the deep and rich culinary traditions of Green Pastures by offering all-natural poultry and meat, sustainably-sourced seafood, unadulterated local produce and hormone-free dairy. Showcasing these ingredients in dishes inspired by regional and historical influences are the hallmarks of Mattie's cuisine.
In addition, the restaurant will showcase an impressive wine and spirits program led by La Corsha Hospitality Group Beverage Director Jason Stevens and Wine Director Paula Rester.
ABOUT CHEF JOSHUA THOMAS
Chef Joshua Thomas began his culinary career at three-star Michelin restaurant, Le Bernardin NYC, where he honed his culinary skills under world-renowned chef, Eric Ripert. Thomas also held the executive sous chef position at Devi NYC, where he and his team earned their own Michelin star. Thomas relocated to Austin in 2010, where he previously owned and operated an Indian food truck known as the Chaat Shop.
ABOUT MATTIE'S
Located in the historic Austin neighborhood, Bouldin Creek, Mattie's is synonymous with gracious Texas hospitality. Martha "Mattie" Miner Faulk was known for her open-mindedness and compassion. It was Mattie's daughter, Mary Faulk Koock, that opened Green Pastures restaurant in the home bequeathed by her mother, tapping into Mattie's welcoming and hospitable spirit. Featuring regionally-inspired dishes and thoughtfully sourced ingredients, Mattie's continues a tradition and legacy of providing its guests with a truly memorable Austin experience that is warm and relaxed, yet rich and timeless. For more information, please visit www.mattiesaustin.com.