Las Vegas-based Feel Good Brands redevelops food court for opening in summer.
By Debbie Hall
The iconic Circus Circus Hotel & Casino Las Vegas buffet has returned, feeding the first explosion of tourists over the Memorial Day weekend.
In 2020, many experts predicted the end of a staple of Las Vegas—buffets, considered a loss leader, but worth the ROI to bring in customers to drive revenue growth areas, including gaming. At one time, there was an estimated 40 buffets from gourmet to family-style. Then Covid-19 happened, casinos closed, and the future of the buffet returning was in doubt. However, due to demand, the buffet has returned.
A staple, the buffet at Circus Circus, returns with build-your-own omelets and fried chicken along with comfort food and healthy offerings. The Circus Buffet breakfast and brunch is served 7 a.m. to 2 p.m. and dinner from 4:30 to 10 p.m. daily.
Another transformation is Las Vegas-based Feel Good Brands is constructing a new quick-dining multi-unit eatery including Popeyes Louisiana Kitchen, Pick Up Stix, Dairy Queen Grill & Chill (the first one on the Strip), and Einstein Bros.® Bagels. The expansive, newly-constructed eatery encompasses nearly 15,000 square feet and is scheduled to open this summer. Construction included structural changes to the building. A portion of the outdoor property, along with the repurposing of existing retail space, will expand food and beverage offerings.
"Feel Good Brands has made a substantial investment in taking the food choices at the property to a new level, and this expansion is just one of exciting new developments we have coming soon to our world-famous property," said Senior Vice President of Operations of Circus Circus Hotel & Casino Las Vegas, Shana Gerety.
The fast-casual and quick-dining markets continue to flourish, and Krispy Kreme, located at Circus Circus, has proven to be very successful. The property has plans to open Cinnabon and Hot Dog on a Stick soon.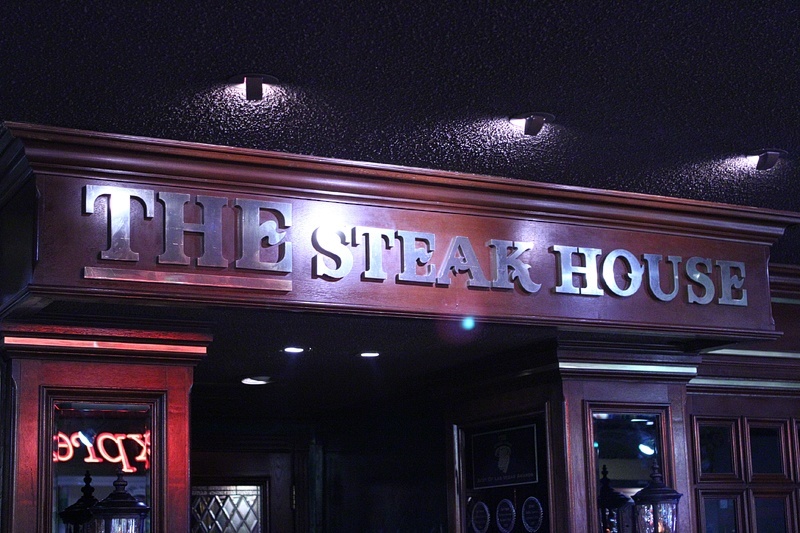 The award-winning The Steak House at Circus Circus remains a favorite, serving Midwestern beef and prime cuts for over 30 years. Beef is dry-aged in a glass-enclosed room viewable from the main dining room, and steaks are prepared exhibition-style in an open-hearth mesquite charcoal broiler. The décor includes high back red leather booths with low lighting.
Circus Circus, constructed in 1968, still features circus acts, carnival games, Carnival Midway (along with its new casino level midway), and Adventuredome, an indoor amusement park. Its buffet, eventually offering four lines, was legendary. The resort remained popular with the "bus and car" tourist, especially those bringing their underage families. MGM Resorts International sold Circus Circus to Phil Ruffin, owner of the Treasure Island Hotel and Casino, in 2019 with extension renovations announced by the new owner.
For information, visit www.circuscircus.com, or follow the property on social media: Facebook: Facebook.com/CircusCircus; and Twitter, Instagram @CircusVegas.