New Asian-Inspired Salad Available With Choice of Chargrilled Chicken or Sushi-Grade Ahi
For a Limited Time-
For a limited time beginning January 31, The Habit Restaurants is introducing a new Asian-inspired Sesame Ginger Salad.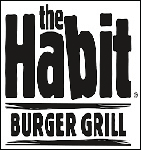 The new Sesame Ginger Salad ($7.99) combines crisp, fresh garden greens tossed in a flavorful sesame ginger dressing with carrots, cilantro, chopped tomatoes, tender edamame beans, and crunchy wonton strips. Tangy teriyaki sauce is then drizzled over the guest's choice of perfectly chargrilled chicken or sushi-grade ahi tuna to top their salad. Like all menu items at The Habit, the Sesame Ginger Salad is made-to-order.
"Our new Sesame Ginger Salad delivers the right combination of your choice of made-to-order chargrilled chicken or ahi tuna and fresh veggies with satisfying crunch and mouth-watering flavor in every bite," said Adam Baird, executive chef at The Habit Burger Grill. "The Asian-inspired dressing provides a perfect balance of sweet and fruity with notes of sesame ginger, citrus and soy. The combination of fresh ingredients are a great addition to our lineup of salads, providing guests with a healthier, flavor-filled alternative."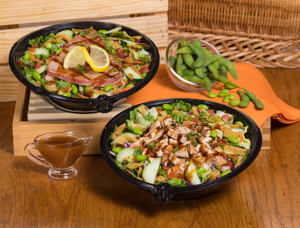 Better burgers are just the beginning at The Habit where the menu also includes hand-cut salads, grilled sandwiches including line-caught, sushi grade chargrilled tuna, fresh chicken, and hand-filleted marinated grilled tri-tip, and sides including onion rings, sweet potato and French fries, and tempura green beans. Guests can choose from a variety of peppers, lemons, limes, and sauces at a complimentary condiment bar to customize the flavor of their meal.
The Habit is known for its award-winning Charburger which features 100% fresh, never frozen ground beef grilled over an open flame and topped with melted cheese, caramelized onions, pickles, fresh tomato, crisp lettuce, and mayo served on a toasted bun. Their restaurants have been serving the Best Tasting Burger in America exactly this way since the first Habit opened in 1969.
Connect with The Habit on social media at facebook.com/habitburger, instagram.com/habitburgergrill, twitter.com/habitburger and youtube.com/habittube.
About The Habit Restaurants, Inc.
The Habit Burger Grill is a burger-centric, fast casual restaurant concept that specializes in preparing fresh, made-to-order chargrilled burgers and sandwiches featuring USDA choice tri-tip steak, grilled chicken and sushi-grade tuna cooked over an open flame. In addition, it features fresh made-to-order salads and an appealing selection of sides, shakes and malts. The Habit was named the "best tasting burger in America" in July 2014 in a comprehensive survey conducted by one of America's leading consumer magazines. The first Habit opened in Santa Barbara, California in 1969. The Habit has since grown to over 205 restaurants in 11 states throughout California, Arizona, Utah, New Jersey, Florida, Idaho, Virginia, Nevada, Pennsylvania, Washington and Maryland as well as three international locations. More information is available at www.habitburger.com.