ITW FEG APPOINTS MIHYAR MOHAMED TO LEAD VULCAN COOKING BUSINESS
Tim Murray to Retire After Nearly 40 Year Career in Cooking Industry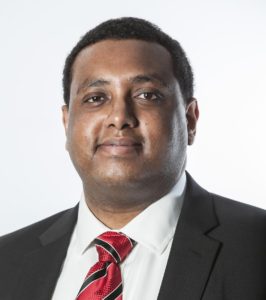 Vulcan, the leading provider of commercial cooking equipment, and parent company ITW Food Equipment Group (ITW FEG) announce that Mihyar Mohamed has been named Vice President and General Manager of North American Cooking effective June 1, responsible for the Vulcan and Wolf product portfolio. Mohamed's appointment is being made after Tim Murray's election to retire at the end of May as the Vice President and General Manager of Vulcan Foodservice.
Mohamed joined ITW Food Equipment Group in 2014 as the VP of Strategic Marketing & Global Accounts and most recently held the position of VP/GM of Vulcan Chain and Baxter/Retail. Prior to ITW, Mohamed was the Director of Strategic Marketing at SPX Corporation, a management consultant with McKinsey & Co., and in key management roles at Hussmann.
"Mihyar has proven he has the skillset, drive, and experience to take the Vulcan business to the next level," said Paul Sternlieb, Group President of Global Cooking for ITW Food Equipment Group. "Thanks to Tim's 39 years as a very strong leader and significant contributor, the company has a solid foundation and is in the right position for continued profitable growth."
Mohamed commented, "We couldn't be more confident about the future for Vulcan as an industry leader. With a commitment to develop best-in-class equipment that addresses end-user pain points, we've set the industry standard in quality, performance, and efficiency. Backed by the best people in the industry designing, selling, and marketing our company and products, Vulcan is on the right path to ongoing business success."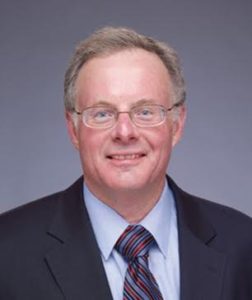 Murray added, "I'm incredibly proud of where Vulcan is today and the tremendous team we have in place. By focusing on what matters most, we've seen positive growth in our product portfolio and our reputation as a leader in the industry. I have no doubt that Mihyar will continue to successfully drive the company forward to new and exciting opportunities."
ABOUT VULCAN
Masterful design. Precision performance. State-of-the-art innovation. For more than 150 years, Vulcan has been recognized by chefs and operators throughout the world for top-quality, energy efficient commercial cooking equipment that consistently produces spectacular results. Trust Vulcan to help make your culinary creations turn out just right—each and every time. Vulcan is part of ITW Food Equipment Group (NYSE: ITW). For more information, visit www.vulcanequipment.com.