The Ritz-Carlton, Sarasota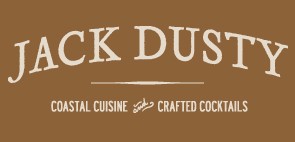 View Article In F&B Digital Magazine Click Here
Kicking off 2018 with fresh leadership behind the bar of the waterfront-dining destination, Jack Dusty, The Ritz-Carlton, Sarasota welcomes Kelly Crawford as Lead Bartender. With Jack Dusty continuing to serve as the gold standard for The Ritz-Carlton Hotel Company, Crawford will elevate the bars existing innovative cocktail program and bring a fresh perspective to the downtown Sarasota hotspot.
With over a decade of experience in the hospitality industry, the Sarasota native brings a vast knowledge of the business to the bar of Jack Dusty. Having held both service and management positions within the industry, Crawford brings a fresh perspective and well-rounded understanding of the restaurant business as a whole to the role, in addition to creating inventive craft cocktails.
Prior to his current position, Crawford served as general manager of several local Sarasota establishments, founded a promotion and event planning company, and sold liquor for the likes of Jack Daniels and Grey Goose – all while honing his skills in cocktail creation.
As Lead Bartender of Jack Dusty, Kelly plans to bring the bar back to the basics and revamp the culture behind the bar — incorporating more rum-centric, inventive, and cutting-edge cocktails and further bringing the bar back to the basics that pay homage to the Jack Dusty story. With Crawford at the helm, guests can explore new seasonal cocktail menus, infused liquors, and tableside creations debuting throughout the year, while still enjoying some of Jack Dusty's classics such as the Siren and Smoking Jacket.
Jack Dusty at The Ritz-Carlton, Sarasota can be enjoyed for breakfast, lunch and dinner. The restaurant is open weekdays and Sunday from 7:00 a.m. to 10:00 p.m., and until 11:00 p.m. on Friday and Saturday. For more information about Jack Dusty and The Ritz-Carlton, Sarasota, please call (941) 309-2266 or visit www.jackdusty.com.
About The Ritz-Carlton Hotel Company,
Of Chevy Chase, MD., currently operates more than 90 hotels in over 30 countries and territories. More than 40 hotel and residential projects are under development around the globe. The Ritz-Carlton is proud to offer The Ritz-Carlton Rewards® in which members can link accounts with Marriott Rewards® and Starwood Preferred Guest® for instant elite status matching and unlimited points transfer. For more information or reservations, visit the company web site at www.ritzcarlton.com, for the latest company updates, visit news.ritzcarlton.com and to join the live conversation, use #RCMemories. The Ritz-Carlton Hotel Company, L.L.C. is a wholly-owned subsidiary of Marriott International, Inc.