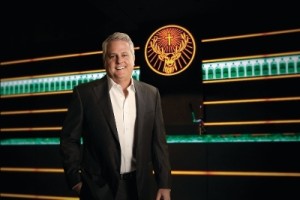 The Board of Directors of Sidney Frank Importing Company, Inc. (SFIC), a wholly owned subsidiary of Mast-Jägermeister, announced today that Jeffrey B. Popkin has been named the company's CEO.
Popkin brings significant experience helping grow some of the most renowned beverage and alcohol brands in the U.S. He has done so through a combination of innovative marketing and building close working relationships with distributors and customers. His official start date is Dec. 1, 2015.
"Jeffrey brings a very unique leadership skillset that matches with our plans for growing the Jägermeister brand in the U.S. and Canada," said Michael Volke, Member of the Executive Board of Mast-Jägermeister. "He has a proven track record as an innovator, team builder and positive change agent. He knows how to take established brands and bring them to new levels of success."
Popkin most recently served as president of the blockbuster Vita Coco brand. During his tenure, this undisputed leader in the coconut water category saw significant growth from coast to coast, including the rapid expansion of its distribution and retail footprint. His leadership experience in the beverage industry also included serving as CEO of Red Bull Distribution. Prior to Red Bull, he held a number of senior leadership positions with top beer and beverage brands, including as president of the Western U.S. for Coors Brewing Company.
"I am very excited about the opportunity to join the Jägermeister family and help grow this iconic brand," said Popkin. "The company has a proven team and strong distributor network in place. Together, we will continue to innovate and grow the beloved Jägermeister brand by creating new experiences for our loyal customers, and by expanding the brand's appeal to a new generation of consumers."