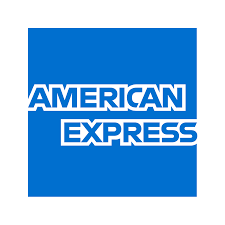 US-based Spanish chef and humanitarian José Andrés has been awarded the American Express Icon Award 2019. This prestigious honor is part of The World's 50 Best Restaurants and celebrates anindividual who has made an outstanding contribution to the restaurant industry worthy of international recognition and who has used the platform that his profile as a chef provides to raise awareness and drive change.
Chef Andrés will officially receive his award at The World's 50 Best Restaurants 2019 ceremony, heldat Sands Theatre within the iconic Marina Bay Sands in Singapore on the evening of Tuesday 25th June. The award reflects his overall career as a pioneering chef and restaurateur as well as his more recent humanitarian work, both of which have brought him to the status of a global culinary icon.
"José Andrés is more than just a superb chef and restaurateur," says William Drew, Director of Content for The World's 50 Best Restaurants. "Not only has he brought fantastic, authentic, forward-thinking Spanish food to the US, but through his World Central Kitchen project he has helped feed millions of people denied access to nutritious food as a result of natural disasters. Chef Andrés embodies a character that has used his talent in the kitchen and subsequent position of power and access for a wider good, which makes him the perfect winner of the first global American Express Icon Award."
Jose Andrés says: "I'm very humbled to receive this award, to make sure that I will give voice to those who are voiceless. I will try to make sure that we bring hope, one plate of food at a time."
Born in Asturias, northern Spain, Chef Andrés is the man credited with bringing both authentic tapas and innovative contemporary Spanish cuisine to the US. After spending two years with Ferran Adrià at legendary modernist restaurant El Bulli, in 1991 he packed his bags for the States with just $50 in his pocket.
Today, his ThinkFoodGroup includes more than 30 restaurants, including the two Michelin-starred minibar by José Andrés in Washington, DC, which serves some of the most avant-garde cuisine in the world. His array of restaurants ranges from experimental tasting-menu-only counter dining experiences to authentic regional cuisines and fast-casual concepts, which are focused on impeccably sourced ingredients served simply, often in a small-plate or tapas style.
"We are thrilled to recognize the incredible culinary and humanitarian work of our American ExpressGlobal Dining Collection partner and overall visionary, José Andrés, with the American Express IconAward," said Chris Cracchiolo, Senior Vice President, Global Loyalty and Benefits, American Express."Chef Andrés truly embodies what this award stands for, as his work both in the kitchen and outside have shown the power and impact that food can have in bringing individuals and communities together and helping them thrive and grow together."
Twice awarded Time Magazine's 100 Most Influential People in the World, Andrés' humanitarian work has received widespread recognition. In 2016 he was awarded a National Humanities Medal at the White House by President Obama, and in 2018 he was named Humanitarian of the Year by the James Beard Foundation for the role of his non-profit organization, World Central Kitchen, in providing nearly 4 million meals to the people of Puerto Rico in the aftermath of Hurricane Maria. His book recounting his experience in Puerto Rico, We Fed An Island, is a New York Times bestseller.
He has recently broadened his restaurant reach with a new location of Jaleo, his first restaurant, at Disney Springs at the Walt Disney World Resort in Florida, as well as the 35,000-square foot MercadoLittle Spain in New York's Hudson Yards development, which combines a variety of Spanish restaurants, bars and food and retail kiosks under one roof. Described as "a veritable love letter to Spain", the project, inspired by the mercados central to social life in Spain, was developed with creative collaboration from brothers Ferran and Albert Adrià, with whom he worked at El Bulli at the start of his career.