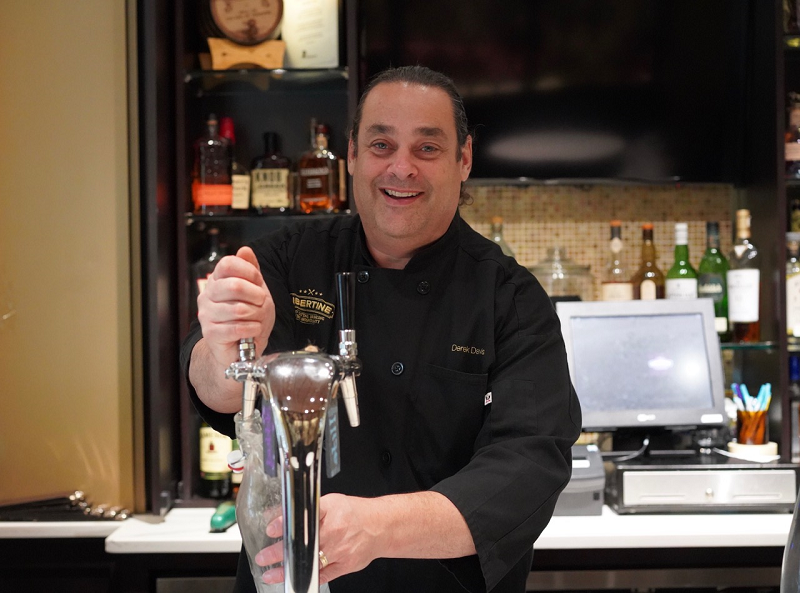 As Philadelphia's 2022/2023 theater season hits its stride this holiday season, Chef Derek Davis has brought back one of theatergoers' favorite pre-Covid offerings at his restaurant, Libertine, which is located inside The Fairfield Inn & Suites by Marriott Philadelphia at 261 S. 13th Street in Center City: the pre- or post-theater dining deal.
Beginning today, guests who show their theater tickets on their phone or printed out while visiting Libertine, can enjoy a complimentary dessert to savor in the restaurant or to-go with the purchase of a "Major Commitment," which is Davis' menu category for entrees. There are no time limitations, as there often were at restaurants offering pre-theater deals prior to Covid-19, and guests can also take advantage of this offer after the show. The only caveat is that the date on the tickets must match the date of the visit.
"We've seen a major uptick in theatergoers joining us for dinner before or after performances over the past couple of weeks, so I thought it was finally time to bring back a pre-theater deal, which was universally beloved prior to Covid-19's arrival in March of 2020," said Davis. "We're happy to serve theater goers before or after the shows, so we've adjusted the offer from a standard "early bird" discount between 5 and 7 p.m. to one that provides added value to ticket holders before or after the show, with the option to enjoy one of our house-made desserts in the dining room or to-go."
Libertine's Pre-or Post-Theater dessert deal will be offered throughout Philadelphia's 2022/2023 season, which runs through the spring. The restaurant is open from 4 to 10 p.m. Tuesdays through Fridays; 10:30 a.m. to 10 p.m. on Saturdays; and from 10:30 a.m. to 3 p.m. for Sunday Brunch. Learn more about Libertine by visiting https://www.libertinephilly.com.