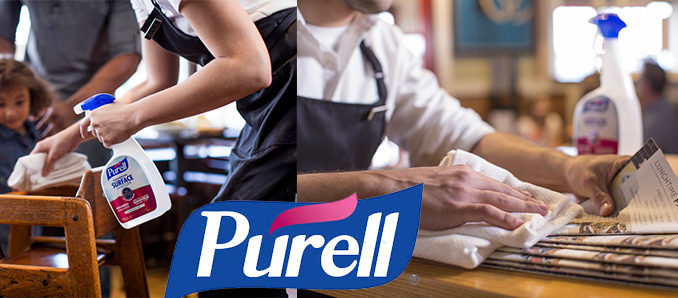 During the summer months, outdoor seating is a great addition to any restaurant. It draws people into restaurants and gives them a chance to enjoy food, drinks and the weather with family or friends.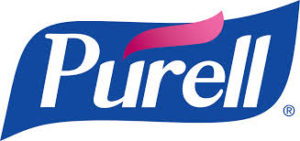 By Ariana Baio
But, even in-the-midst-of a perfect atmosphere, one of the most fundamental components of guest satisfaction is the customer's perception of cleanliness. While you may not be able to control Mother Nature, your accountability lies in keeping outdoor seating areas clean for the health and happiness of your guests.
Before seating guests, it is important to prevent the spread of bacteria as soon as each customer enters your establishment. Offering easily-accessible and effective good hand hygiene solutions, such as a sanitizer station at the door, is the ideal way to kick-start a campaign of cleanliness and show your guest that you care about their well-being.
This can be accomplished with the quick installation of the PURELL® Messenger Floor Stand with Hand Sanitizer Dispenser. This stand dispenses PURELL® Hand Sanitizer and can be neatly tucked into any corner of the establishment.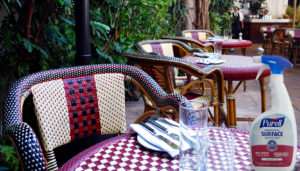 High-touch surfaces like outdoor seating also pose a threat to perceived cleanliness and infection control. To clean these surfaces, enlist the help of a sanitizer without harsh chemicals that may have a potential reaction to harsh weather like runoff, sticky residue or anything that may bother customers skin upon contact. PURELL® Foodservice Surface Sanitizer is a no-rinse required solution that eliminates Norovirus, Salmonella, E. coli and more in just 30 seconds. This ready-to-use cleaner is perfect for use on almost any hard or soft surface and can be trusted around your guests, their food, and their experience. Not only does PURELL® Foodservice Surface Sanitizer feature the lowest allowable EPA toxicity rating, but it is also EPA Designed for the Environment certified. Making it a great choice for restaurants who are looking for the best solution for both human and environmental health.
Outdoor seating is a great way for guests to enjoy the establishment and environment they love, and keeping both clean can draw in a loyal customer base and form a better reputation. Using ready-to-use surface sanitizing products combined with evidence-based hand sanitizer stations can make it easier to tidy outdoor seating areas in between flipping tables. Keeping this outdoor seating cleanliness checklist visibly accessible to staff can help remind them what should be done to keep guests happy and healthy during the summer months.