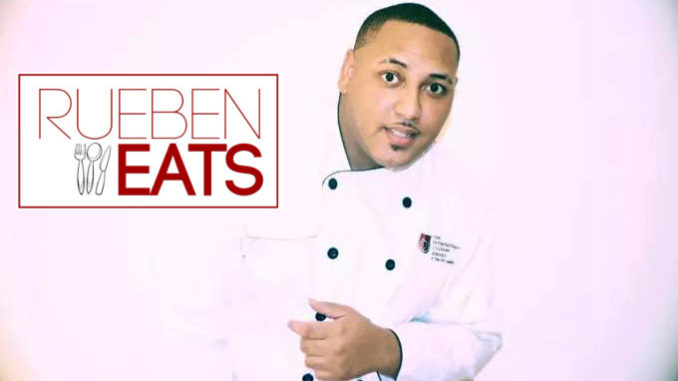 Rueben Wood Unveils New Catering Service To Atlanta and Surrounding Areas!
Chef Rueben Wood, known as one of Atlanta's top private chefs and caterers launches a full scale catering service and set to open new location in Summer of 2017. The new catering service will be serving all four corners and Atlanta's surrounding extensions, going as low as Spaulding County.
Wood has been in the food and hospitality service since 2010, going on to attend the Art Institute of Atlanta, and work at some of the most prestigious restaurants in Georgia. Being a passion of his since a very young age, Rueben has now put his plans into action to bring gourmet to as many homes, businesses, and venues as possible.
We recently had the opportunity to interview Wood and here's what he had to say about his new catering venture:
F&B: What is the name of your catering business?
Rueben: The name is Rueben Eats
F&B: Why did you choose that name?
Rueben: Well since I know how to cook many different cultures of food, and I make my food different, I wanted people to experience what I eat the way I eat it.
F&B: Why did you choose Atlanta to launch your business?
Rueben: Since I'm from Georgia, and Atlanta has an enormous market that needs good food, I wanted to give the city a new experience that was worth the time and money spent.
F&B: Where can someone order from you?
Rueben: Just visit www.ruebeneats.com and we have a new togo menu coming out soon!
Be sure to find out more on Chef Rueben Wood and Rueben Eats by visiting his site today!