The Five Diamond Resort's Newest Dining Destination Makes a Splash
in the Los Cabos Culinary Scene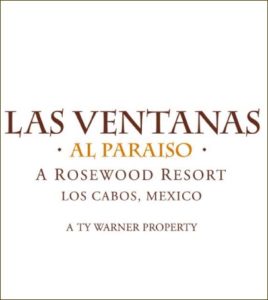 Las Ventanas al Paraiso, A Rosewood Resort has just opened Arbol, the resort's third formal dining establishment and the first Asian restaurant in Los Cabos. Set near the Five Diamond Resort's new Signature Residences, the restaurant offers guests a magical atmosphere, complete with hundreds of twinkling lights, live lounge music from a resident DJ, one-of-a-kind artworks and an inspired menu of fresh seafood dishes prepared using the wok and tandoor.
"For over 20 years, Las Ventanas al Paraiso has prided itself in offering stellar culinary experiences, from our authentically Mexican El Restaurante to our open-air Sea Grill perched on the water's edge to our vibrant Tequila & Ceviche Bar, featuring the most expansive collection of tequilas in Mexico," said Frederic Vidal, managing director of Las Ventanas al Paraiso. "Arbol is a wonderful addition to our collection of culinary offerings, providing guests and Cabo foodies alike with innovative cuisine in a spectacular setting."
Arbol, which translates to "tree" in Spanish, is led by Chef Anand Singh, who joins Arbol after serving as head chef at Diamond Resort in the Maldives for over four years. Chef Anand's menus showcase fresh seafood straight from the waters around Baja California Sur cooked with vibrant Asian flavors that he learned from his extensive experience cooking in India, the Maldives, UAE and Seychelles. The menu includes a Raw Bar, featuring fresh oysters from Baja and platters of shellfish that are ideal for sharing with a group. Diners can also select from a variety of temari sushi and sashimi, as well as fresh salads and soups. Entrees at Arbol are prepared with Asian cooking techniques, such as Chicken Tikka and Tandoori Lobster with Mango Chutney cooked in a tandoor oven from Delhi and Stir-Fry Wagyu Beef and Seafood Bami Goreng cooked in a wok from Hong Kong. One of Chef Anand's specialties is his Octopus Curry, which is inspired by the Seychelles where he worked for several years.
Chef Anand's dishes are served in a captivating space inspired by the restaurant's name. Guests enter through a separate entrance adorned with sculptural trees by Guadalajara-based artist David Luna and over 500 sparkling birdcage lights. The space is filled with seven of Luna's trees, creating an intimate forest setting, made even more enchanting by an eclectic soundtrack from a resident DJ and the soothing sounds of the Sea of Cortez in the background.