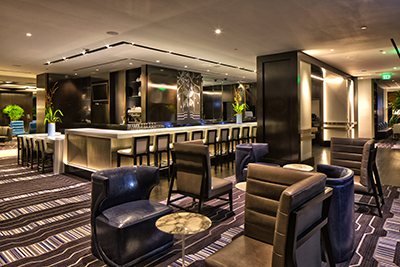 San Francisco Hotel Undergoes Extensive Renovation to Enhance Public Spaces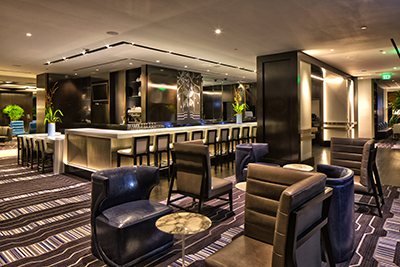 Le Méridien San Francisco announced today the completion of a $3.5 million dollar renovation further bringing to life the hotel's public spaces. As a part of the renovation, the hotel lobby was transformed into the brand's signature Le Méridien Hub, a creative gathering space for curious minded travelers, offering innovative programs for guests. The hotel also revitalized its meeting spaces, and re-imagined the hotel restaurant, Park Grill and Bar333, creating a fresh and inviting atmosphere for guests and locals. The elaborate ceiling and back wall mirror design, modeled after San Francisco's streets, "adds an element of exploration for the guest, creating a moment of discovery" according to General Manager Pradeep Bobba.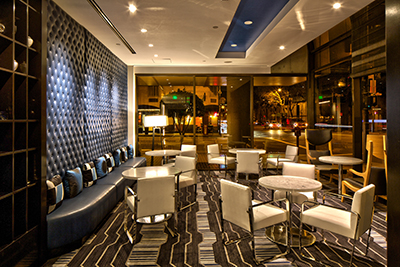 The hotel's new Le Méridien Hub, which re-interprets the traditional lobby into a social gathering place, further builds on the brand's award-winning arrival experience and coffee culture. Le Méridien arrival experience consists of four elements: large-scale artwork in high impact areas; the sensory experience, illustrated through the brand's signature scent, sound and use of light; Unlock Art programme, featuring artist designed key card collections that offer access to Le Méridien affiliated contemporary cultural centers in the city; and a 24-hour curated soundtrack.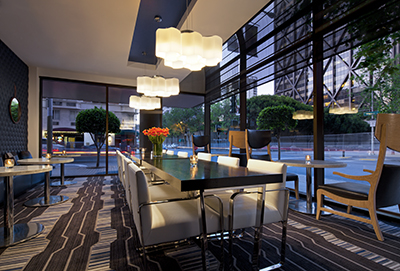 A highlight of the new Hub at Le Méridien San Franciscois the Master Barista, a trained coffee barista that serves up delicious coffee concoctions for guests. In 2013, Le Méridien launched the new global Master Batista program to meet the growing demands of coffee lovers at every Le Méridien hotel worldwide. This program further elevates the Hub experience by introducing a coffee expert who is available to craft specialty beverages and chat with guests, educating them about local coffee trends and what makes a great cup. The Master Baristas at Le Méridien San Francisco leads all coffee-related initiatives and standards at the hotel and serve as a coffee cultural ambassador, maintaining knowledge of current coffee trends while raising the local community's awareness of coffee. The hotel has also announced that it will undergo additional renovations in 2014 to enhance its guest tower.
About Le Méridien San Francisco
Le Méridien San Francisco is a luxury hotel located in the heart of San Francisco's Financial District. With an entrance on Clay Street, the hotel is connected by a landscaped pedestrian bridge to the historic Federal Reserve Building, as well as the shops, entertainment, and cafés of the dynamic Embarcadero Center. Le Méridien is also just steps away from San Francisco's main leisure attractions such as Chinatown and the California Street cable cars, with easy access to Fisherman's Wharf and Ghirardelli Square. Guest rooms are spacious and many offer sweeping views of the bay as well as the city. A professional staff and superior facilities, including on-site catering and audio-visual resources with state-of-the-art telecommunication services, provide support for all conference needs. Le Méridien San Francisco is the premier choice in the downtown area for an executive conference, meeting, or retreat. For more information, please visit www.lemeridien.com.