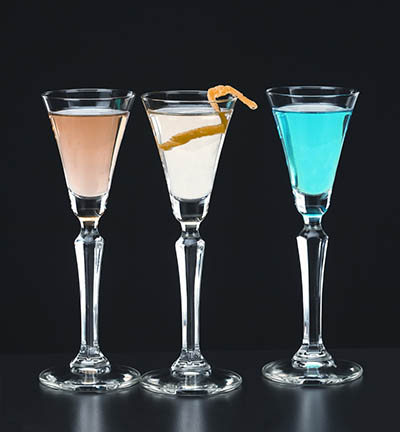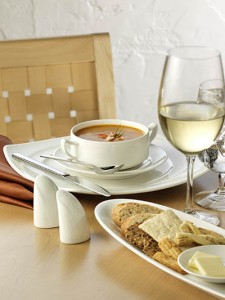 Inspired by both retro and modern trends, these Libbey Foodservice products combine style and sophistication to fulfill a perfect tabletop vision.
"Libbey strives to create products that blend a modern-day style with the performance needed for long-term use," said Susan J. Dountas, director, foodservice marketing for Libbey. "We research trends, both past and present, and put innovative ideas into new product development to make sure we set our customers up for success."
Syracuse China: Silk Square Plate
Combine style and sophistication with the SilkTM dinnerware line from Libbey's Syracuse China Collection. Silk features a new square plate, available in 6¼", 7¾", 8¼", 10¼" and 11¾" sizes. An indented circle in the middle of the plate draws attention to food while enhancing any dining experience with a high-end look. Also available are Silk Tracer plates, which feature black lines along the ridge for stunning visual appeal.
View more Silk information.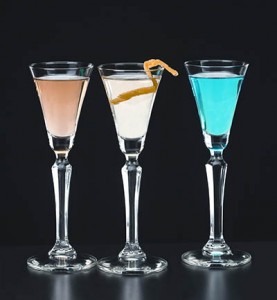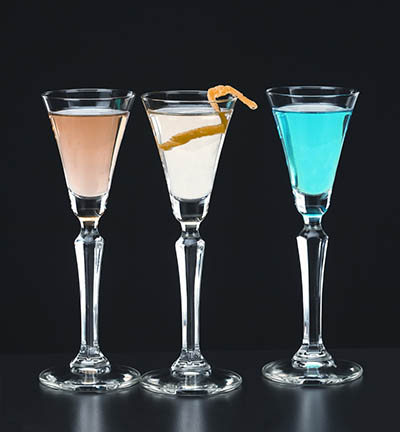 Speakeasy Cordial
Inspired by vintage Libbey stemware from the 1930s, Libbey's Speakeasy collection commemorates the Golden Era by putting a retro spin on cocktail service. The Speakeasy Cordial glass is the collection's newest addition offering a lavish stem with facets and a 2½ oz capacity perfect for serving aperitifs and after dinner liqueurs or showcasing your finest appetizers and desserts. For increased durability, Speakeasy Retro Cocktail glasses are offered with a Safedge Rim Lifetime Guarantee.
View more Cordial information.
Traditional Collection Holloware
Complete your tabletop with the classic styling of Libbey's TraditionalTM Collection holloware. This collection includes a gooseneck coffee server with base, water pitchers with and without ice guards, sauce boats, a cream pitcher, sugar bowl and insulated servers. All products are created with 18/8 stainless steel and are silverplated. Fulfill your tabletop vision with trusted Libbey quality and exceptional durability.
View more Traditional Collection information.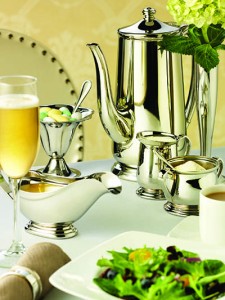 About Libbey Foodservice
Libbey Foodservice, a division of Libbey Inc., sets the standard in the foodservice industry for design, quality and service. It manufactures and distributes the complete tabletop, including Libbey Glassware, Syracuse China and World Tableware dinnerware and flatware, and is the exclusive distributor of Spiegelau and Nachtmann glassware and serveware products to the U.S. foodservice industry. For more information, visit libbey.com.
About Libbey Inc.
Based in Toledo, Ohio, since 1888, Libbey Inc. is the largest manufacturer of glass tableware in the western hemisphere and one of the largest glass tableware manufacturers in the world. It supplies glassware, tableware, flatware and serveware products to foodservice, retail, industrial and business-to-business customers in over 100 countries, and is the leading manufacturer of tabletop products for the U.S. foodservice industry.