Liberated Specialty Foods Goes Beyond Paleo To Transform Healthy Eating
An artificial "EVERYTHING" free food company, no artificial colors, preservatives or sweeteners.
Liberated Specialty Foods Sets Out To Give Delicious Food Options For Paleo, Gluten-Free, GAPS, SCD Diets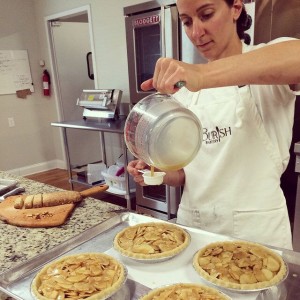 Madison, AL – Meet Liberated Specialty Foods™, a pioneer in the category of grain-free and Paleo food retailers. Led by founder Stacey Schlaman, the bakery opened its doors in May 2015 to provide delectable and grain-free foods for those requiring GAPS, SCD, Paleo or other diets for medical reasons, and those who want to improve on general fitness. Committed to the production of both sweet and savory foods that go "Beyond Paleo." Liberated Specialty Foods™ products range from rich almond bread, cheesy pizza crusts and satisfying cinnamon rolls to smooth and flavorful ketchups, mayonnaises and pasta sauces.
Stacey Schlaman, the founder, has been an advocate of healthy eating and exercise for years. As a personal trainer and yoga instructor she noticed that her clients and students following lower carbohydrate diets seemed to have the most improvement in strength, endurance, weight loss, and general health. This type of diet and lifestyle became personal and an essential part of her life when her daughter began to very evidently show signs of autoimmune and other health issues. After struggling to find foods that would satisfy a number a food allergies and special diets, she vowed to dedicate herself to making these foods available for others, so that she could, in some way, help alleviate the heavy burden many of her customers were already carrying.
"My hope is that I can provide a convenient option for those with special dietary requirements," said Schlaman. "This market is so vastly underserved and so many want and need the types of food we create. I hope we are able to make life a little bit easier, for people that all too often carry a heavier burden than most."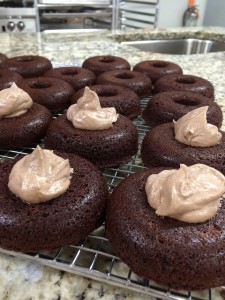 Liberated Specialty Foods™ goes Beyond Paleo and gluten-free eating to provide foods that can be consumed by those on special diets. In doing so, they use the healthiest ingredients for the highest quality foods. Five unique things to know about their products:
Products do not contain most starches and are gluten and grain free.

The Paleo branded products contain no dairy products.

The SCD™ and GAPS™ products may include the following dairy products: approved cheeses, farmer's cheese, ghee, and specially made yogurt.

Products are sweetened with only honey, fruit and/or vanilla extract.

Consists of no unlabeled ingredients, such as "spices" or "natural flavors"
Located in Madison, Alabama, 10 minutes from the Tennessee border, the all female team led by Schlaman is churning out big results in their quaint church-turned-bakery. Liberated Specialty Foods has had great success shipping to over a dozen states nationwide. Stacey and the LSFteam, are currently working with large specialty retailers to represent their brands alongside some of the world's largest food companies, to make their products are even more accessible to the public nationwide. Liberated Specialty Foods is currently sold at Whole Foods, Earth Fare, Sprouts and Fresh Market.
For more information about Liberated Specialty Foodsor to view all product offerings, please visit http://liberatedspecialtyfoods.com/ or email hollie@wunderlichinc.com.