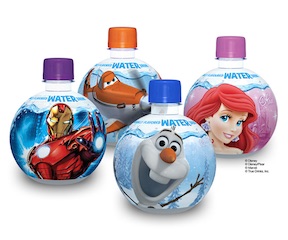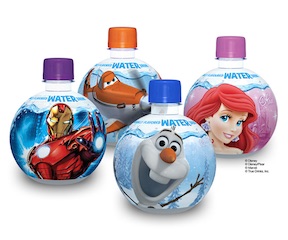 Back to School means kids need to gear up so they're lunch hour-ready. Here's a list of various solutions tools that'll ensure your kid's sustenance at school covered on multiple fronts.
Wildkin Emerald Green Lunch Box (www.Overstock.com) – $22.99
There are certain back to school supply staples, most definitely including a new lunch box. While Overstock.com has hundreds of lunchboxes from which to choose, the Wildkin Lunch Box is a great choice. It's a super-durable, easy-to-clean, fabric lunch box sure to stand up to the rough and tumble all throughout the school year. The roomy, insulated interior, and sturdy construction will ensure that lunch gets to the lunchroom just the way it was packed.
Bentology (www.Bentology.net) – $19.99
If you want to up your lunchbox game even further, consider the Classic 6 piece "Bentos" by Bentology. These have versatile, mix and match containers that allow you to store everything from sandwiches to soups, or salads to sushi. The compartments are just the right size for kids' appetites and there's enough room for items that'll keep them fueled all day. Bentology Bentos eliminate the need for disposable plastics, such as baggies and utensils, and also negate the need for single serve items like yogurt cups and juice boxes. With this item, parents can purchase just one lunchbox that will last for years to come. Parents also like that the individual compartments help encourage and facilitate healthy lunch selections. The Bentos have also been embraced older college kids who utilize them for packing snacks while traveling (either by plane or road trips), at hangouts, for intern work hours or to generally help with portion control.
Reduce Food Jar and Water Bottles (www.ReduceEveryday.com) – Starting at $12.99
Parents are always on the lookout for useful lunchbox gear and I recently came across some great finds that make it easy for consumers to "go green" in their everyday lives. For example, you can send the kids off to school with a hearty, healthy lunch with the Reduce Vacuum 10-ounce Food Jar. This is the first Reduce brand "Fire and Ice" vacuum insulated container that is sized and styled for kids. This BPA-free product features a 100% recyclable stainless steel jar and an attractive double-walled twist-off lid. This lid is super easy to open and close, yet stays airtight to keep food at the perfect serving temperature, and to prevent messy spills. The jar stands at 4.9 inches tall and stretches 3.4 inches in diameter, so it's the perfect size to carry whatever your child might want to eat that day. Available in bright blue or pink, this colorful, compact jar is spill-proof, lunchbox-friendly and super easy to use, plus it reliably keeps food hot or cold for up to six hours! The Reduce brand also features its "WaterWeek Kids" set of water bottles, which appeals to kids because they come in fun designs. Parents will appreciate the practicality of these reusable BPA-free bottles that are eco-friendly, and because they save money over having to purchase expensive juice boxes or bottled drinks that come in disposable packaging. The set even comes with a tray that slides in and out of the fridge to keep bottles organized and handy. Plus, the tray, bottles, and sturdy screw-on caps are all dishwasher safe. Another reason why kids love them so much is due to the many assorted colorful styles, and designs that they can choose from. With back to school now in full swing, these are great options for the lunch box. And, because they start at just $11.99, parents will also appreciate the tasty price point.
LunchSkins Reusable Sandwich/Snack Bags (www.LunchSkins.com) – $6.99 – $8.99
The brainchild of 3GreenMoms, LunchSkins are award-winning reusable sandwich and snack bags that are an eco-friendly alternative to disposable plastic baggies. Dishwasher-safe and easy to use, LunchSkins are on a mission to replace everyday plastic with smart, sustainable solutions that are accessible to everyone. To date, LunchSkins have made countless households greener, and have reportedly replaced 1 billion plastic bags! That's a hefty reprieve for our landfills. LunchSkins are a great for many things because they offer the same convenience as a familiar plastic baggie, but are easily washable and durable for a range of practical and creative uses even beyond lunch, like cosmetics, dog treats, pacifiers, baby toiletries, travel items, ear buds, electronic cords, game pieces and any other loose messy items. Customers love the dishwasher-friendly fabric and fun modern patterns. Both benefits make LunchSkins practical and stylish as an everyday solution to plastic. LunchSkins bags give back to schools and environmental causes supporting healthy oceans (like CA-based 5Gyres Institute).
Thermos FUNtainer Products (www.ShopThermos.com) – Starting at $8.99
Genuine Thermos brand been around for more than 110 years and is one of the most trusted vacuum insulated container manufacturers in the world. What's so great is that the characters your kids know and love are emblazoned on products that you can trust to keep contents fresh and safe. I particularly like the Star Wars Darth Vader EVA Helmet Novelty Lunch Kit, which is 100% PVC free with PEVA linings, and its superior quality closed cell polyethylene foam insulation keeps food fresh. Also adorable is the Hello Kitty 12 oz FUNtainer Bottle, which is made of durable stainless steel and uses Thermos vacuum insulation technology for maximum temperature retention. The 10oz Frozen (movie) FUNtainer Food Jar will keep kids' lunches fresh and hot or cold for hours. Its extra wide mouth is easy to fill, eat from and clean. These are just some of the FUN-tastic items from Thermos brand.
AquaBall Naturally-Flavored Water (www.AquaballDrink.com) – Appx. $1 per bottle
AquaBall reports that it's the first zero-calorie, sugar-free, naturally flavored water for kids. Created by a former school principle in response to the global obesity epidemic and rampant childhood diabetes, AquaBall is a great sugar-free alternative to juice and soda. It has no artificial colors or flavors, is enhanced with vitamins B3, B5, B12 and C, is sweetened only with all-natural Stevia, and comes in a ball-shaped bottle that is fun for little hands to hold! AquaBall Berry Frost features Anna, Elsa, Olaf and Sven from Disney's Frozen. AquaBall Orange Splash features Dusty, Lil'Dipper, BladeRanger and Jumper from Disney's Planes: Fire & Rescue. The Fruit Punch bottle features Disney Princesses Ariel, Rapunzel, Cinderella and Belle; Grape features Marvel Avengers Iron Man, Captain America, Hulk and Avengers Ensemble; and Orange features Disney's Mickey Mouse, Minnie Mouse, Donald Duck and Daisy Duck.
The Multiples Math-Promoting Tableware (www.themultiples.com) – Starting at $7.99
Why not help them learn while they eat? The Multiples award winning tableware encourages math learning, specifically, by simply making math fun! This line of plates, bowls and tumblers each feature one of 12 multi-national animal characters along with several mathematical methodologies for children to explore and learn. The items offer a great way to get kids comfortable with math throughout the new school year, as the repetitive daily exposure increases instant recall of math facts. Made of 100% melamine, this tableware is BPA free, dishwasher safe and meets all FDA and CSPC regulations. The cause-conscious company has started the "Everyone Can Do Math" initiative whereby every time a product is purchased they also donate product to a child in need.
~~~
"The Luxe List" Executive Editor Merilee Kern scours the luxury marketplace for exemplary travel experiences, extraordinary events, and notable products and services. Submissions are accepted at www.TheLuxeList.com. Follow her on Twitter here: www.Twitter.com/LuxeListEditor and Facebook here: www.Facebook.com/TheLuxeList.
Some or all of the accommodations(s), experience(s), item(s) and/or service(s) detailed above were provided and/or sponsored to accommodate this review, but all opinions expressed are entirely those of Merilee Kern and have not been influenced in any way.