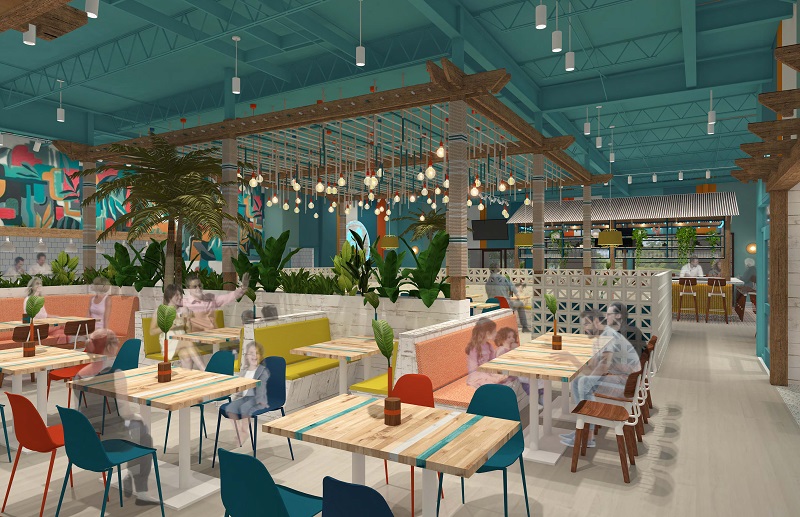 Located at 14 Folly Field Road on Hilton Head Island, owners of the Leffew Restaurant Group have joined with Charleston-based David Thompson Architects and Tom Lennon Construction for the massive renovation of an existing restaurant space, a former Carrabba's Italian Grill. Lucky Beach Bar + Kitchen will offer seating for about 250 guests, with welcoming indoor and outdoor dining areas, an exciting bar, space for live music, a dedicated to-go pick up window and bicycle parking connected to the town bike paths.
"We are creating a modern, comfortable, tropical, and relaxed beachy vibe," said managing partner David Leffew. "We are opening up the walls with floor-to-ceiling windows, building fresh new outdoor seating areas and large openings into the building to create a fun indoor and outdoor atmosphere for guests."
However, sometimes you just want to grab something to go — Lucky Beach Bar + Kitchen will feature a dedicated take-out window that will be open from breakfast to late night and offer great coffee and espresso drinks along with creative grab-and-go food options. Coupled with an online ordering system, the take-out window will make picking up meals easy for those who want to take food to the beach or back home.