Dear Andy

A column dedicated to fielding industry questions from owners and operators. This is the Second installment of a monthly column from Andrew Freeman, president of San Francisco-based AF&Co. Hospitality Consultants. Have a question? Email dearandy@afandco.com or post a message on facebook,
Making Friends With Benefits
How to Utilize Cause Marketing in an Authentic Way

Throughout my career and life, I have always been lucky to work with companies that believe in giving back. I have come to experience the power of cause marketing and the mutual benefits that it brings to charities and to my clients.
Cause marketing is nothing new but recently it has gained popularity. The world seems a little darker these days and yet, people are inspired to do what good they can. The recent events struck a strong chord for me personally and yet the outpouring of love following the acts of terror and hate reminded us all that the there are good and generous people in the world. I think this is especially true in the hospitality industry. Giving seems to come naturally to people who dedicate themselves to nourishing others through warm hospitality and good food. Restaurant chefs and owners are very often found helping out their communities by hosting charity events, donating sales proceeds, participating in multi-party fundraisers, and auctioning off gift certificates or private parties for the charities they are passionate about. Social media has also increased opportunities for smaller actions to have greater impact.
What can be missed, though, is that the there should be a return on investment for businesses that are generous. I don't mean to sound disingenuous. This is not meant to take away from charity for its own sake, but quite the opposite. When charities are able to help their business partners achieve their goals, businesses are able to be more generous. Everybody wins.
By partnering with the right charity, a restaurant can introduce itself to a larger audience by gaining access to the charities supporters. At the same time, the restaurant can use the news to start a conversation about the cause with their own fan base – ultimately leading to loyalty, new business and new supporters for a cause. Additionally, if any media picks up the event or promotion, the restaurant and the charity stand to benefit from the press exposure.
So how do you decide what charity your business should support? Here are a few tips:
Choose what you and your team really care about. Don't pick a charity because it's trendy. If you aren't really passionate about it, it will become very obvious that your support is superficial. Many restaurants are involved in hunger issues, but if what you really care about is curing childhood cancer, then that's where you should focus your efforts.
Be creative. Donating an auction item or a percentage of proceeds from a certain night can be an easy way to support something, but don't be afraid to think outside the box. Park Cafe Group in San Francisco donates $1 to the Center for Urban and Sustainable Agriculture (CUESA) for every person who signs up for their mailing list. This is an easy ask for CUESA to make to supporters and Park Cafe Group gains opt-in access to a new group of food and farm loving people.
Make it a partnership. Don't be afraid to ask what the charity is going to do in return for your donation– and give them ideas! You may have an experienced marketing team while a non-profit may lack the resources to effectively promote and magnify your support. So if you are going to donate $5 from a dessert on your menu to a charity for a quarter, make sure the charity is armed with flyers, social media graphics and other imagery. It's also important to select a charity that you can impact with. If you are a smaller business, you may want to support a smaller charity where your donation will be large enough for the charity to support. You don't want your efforts to be lost in the crow. Vice versa, if you have the ability to make $100,000 impact, a larger charity may be better able to support your goals.
Ultimately, supporting causes you care about will be rewarding on it's own, but the more return your business experiences, the more impact you'll be able to make. Put simply – do good, get good, feel good.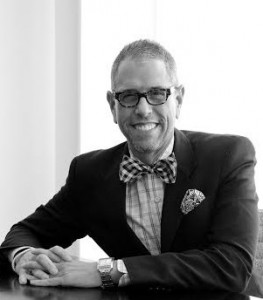 Written by: Andrew Freeman & Co. A high-energy hospitality consulting firm with a unique blend of expertise in marketing, publicity and creative services. The AF&Co team will do whatever it takes to build awareness for clients and ultimately increase sales. AF&Co offers tailored, flexible programs that include: creative/concept development, branding, recruiting, graphic design, public relations, sales/marketing, training, event management, and more depending on the clients' needs. The AF&Co team is creative, direct and fun, and focuses on the areas that they are passionate about: restaurants and beverages, travel and hotels, and lifestyle personalities and products. For more information, visit afandco.com or follow them on Facebook or Twitter.