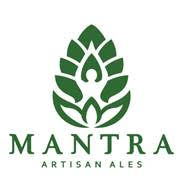 Chef Maneet Chauhan and Brewmaster Derrick Morse Launch Brewery in Franklin, Tenn
Mantra Artisan Ales, a brewery and taproom featuring high-quality craft beers with daring and unique flavor profiles, is proud to announce its grand opening today, Friday, Nov. 13. Located in Franklin, Tenn., Mantra's taproom will be open Wednesdays through Fridays from 3-9 p.m., Saturdays from noon-9 p.m., and Sundays from noon-6 p.m.
Celebrity Chef Maneet Chauhan, of Chauhan Ale & Masala House, has partnered with award-winning Brewmaster Derrick Morse, formerly of Cool Springs Brewery, to launch Mantra Artisan Ales. The company is truly a family operation and labor of love with Chauhan's husband, Vivek Deora, at the helm for growth and business development, and Morse's wife Kaleigh heading up the taproom. The strategic partnership also includes Chad Frost who has trained with and will be working alongside Brewmaster Morse.
"My husband and I have dreamed about opening a brewery for years," said Chauhan. "Beer is the perfect complement to Indian food and while being a chef has great impact on how we are pairing spices and flavors at Mantra, it's the genius of Derrick's master brewing skills that is bringing our ideas to life."
"It has been a blessing to work with such a talented team," said Morse. "Our goal at Mantra is to produce creative and distinctive beers that set us apart from others in the industry and we are thrilled to finally share our product with craft beer lovers."
Mantra Artisan Ales will produce the following six beers to be year-round staples available at the taproom:
Saffron IPA, an American style IPA (6.2% ABV)
Amour Rouge, a Flanders style red ale (6.2% ABV)
Japa, a milk chai stout (6.0% ABV)
Avec Moi, a Belgian style sour ale (4.7% ABV)
Battleground Farmhouse Ale, a saison wit blend (5.1% ABV)
Nouveau, a Belgian style amber (6.2% ABV)
The Mantra taproom boasts 24 taps featuring the six core offerings supplemented by a large variety of seasonal ales as well as specialty sodas and a nitro coffee tap. Chef Chauhan will offer a hand-selected assortment of edible treats from the "Global Munchies Snack Bar." A food menu created by Chef Chauhan to perfectly pair with Mantra beers is expected in early 2016. The taproom has a modern yet warm and inviting rustic look with furniture designed by Jeff Estes of 5 String Furniture, and the family-friendly feel is welcoming for all ages. Additionally, the taproom will feature a digital pour system allowing patrons to view the amount of beer in each keg on tap.
The opening of the taproom also marks the beginning of Mantra's distribution rollout. Best Brands Inc., a fourth generation family-owned distribution company based in Nashville, will be distributing Mantra throughout Tennessee, taking on its first craft beer brand. Four flavors will be available on draft in 2015 at select bars and growler-filling stations in Middle Tennessee including the Saffron IPA, Japa, Battleground Farmhouse Ale, and Nouveau with the release of Amour Rouge and Avec Moi in January 2016. Additionally, the Saffron IPA, Avec Moi and Amour Rouge will be available in 12-ounce bottle six-packs at select Tennessee liquor stores in January 2016.
Middle Tennessee is Mantra's primary launch market with plans in place for Chattanooga distribution in early December, followed by Knoxville and Memphis in early 2016. Additional markets such as Asheville, N.C., Bowling Green, Ky., and Cincinnati, Ohio will also be explored in 2016.