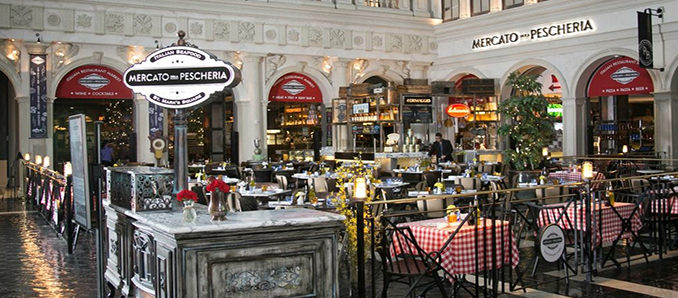 Mercato Della Pescheria's Crudo (raw) Bar, the all-new seafood salad is a summertime favorite to be enjoyed all season long. Fresh mussels, clams, shrimp, swordfish and calamari are all tossed in a tangy lemon vinaigrette, making this new menu item a quick favorite among diners.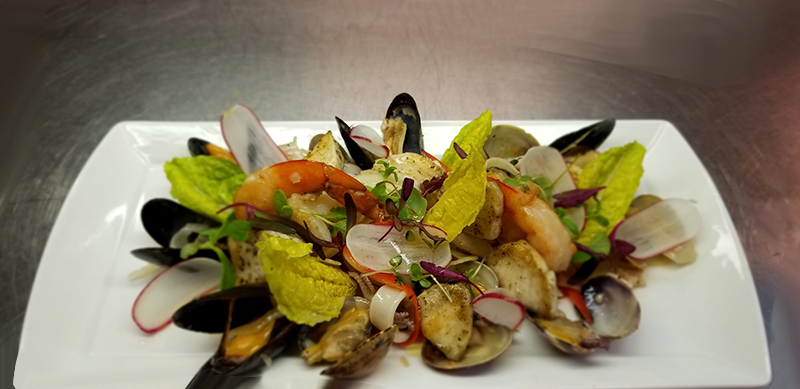 3 Each mussel
3 Each Clam
1.5 Each shrimp
2 oz swordfish
0.5 oz fennel
1 oz Freeze
2 ea seafood croquettes
7 ea shaved radishes
4 ea romaine hearts
2 oz julienne bell peppers
1 Ea scallops
2 oz calamari
1 oz lemon dressing
All seafood is cooked in a Josper oven/grill to achieve a smoked flavor.