Industry Veterans Stanley Goodman and John Kunkel Named to Executive Team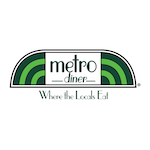 Metro Diner, known for its warm welcoming service and serious diner food, is ramping up its plans for continued national expansion with the appointment of Stanley Goodman as Chief Operating Officer and John Kunkel as Chief Financial Officer. The rapidly growing family diner concept currently has 63 diners around the country and is expected to have 66 diners open by the end of the year, representing a 46 percent annual growth rate.
"The big picture as we continue our solid growth is to bring aboard top-level industry professionals to supplement our high impact leadership team," said Carl Sahlsten, Chief Executive Officer of Metro Diner. "We have always been focused on operations and we're thrilled to have Stanley drive operational excellence. As CFO, John brings extensive financial experience that will complement our solid foundation permitting continued growth."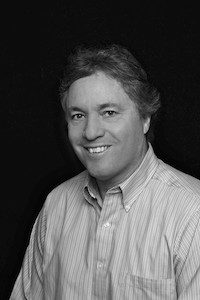 Stanley Goodman worked previously with the founders of ConSul Partners, operating the Outback Steakhouses in Canada. As the Chief Operating Officer, Goodman will bring a laser focus to the team by sharing his standard of excellence and entrepreneurial spirit and inspire the Managing Partners who own and operate their respective Metro Diners. He will also play a key role in the company's industry-leading, management development program to support continued growth around the country.
"It's not about how fast we grow but how well we execute – providing every guest with dishes made of quality ingredients and an unbelievable experience," said Goodman. "We have confidence that with great Managing Partners at every diner, we will continue our strong growth and be even more competitive in the industry."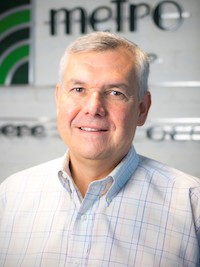 John Kunkel, the newly appointed Chief Financial Officer of Metro Diner, also has a successful history on the investment side of the concept. Kunkel will be responsible for elevating and enhancing financial projections and clearly communicating with investor partners.
"There is a strong nucleus of senior leaders in the home office whose track record speaks for itself and completely understands from experience how to bring solid growth to a great brand like Metro Diner," said Kunkel. "I'm excited to join them in sharing a 110 percent dedication to supporting each of the diners in a drive to maintain consistency and great guest experiences while continuing to lead the family dining sector as a growth company."
With the additions of Goodman and Kunkel to the leadership team, Metro Diner is poised for continued growth with plans to expand its footprint in current markets and add Tennessee and South Carolina to its growth markets. For more information, please visit www.metrodiner.com
About Metro Diner
Established in 1992 by the Davoli family with a single eatery in Jacksonville, Metro Diner is poised to continue being among the nation's fastest growing restaurant concepts and industry leaders in family dining. Metro Diner is known for its warm, welcoming service, large portion sizes and serious diner food. With most dishes priced under $15, the eatery offers a great value during their all-day breakfast, lunch and dinner. They also offer catering options.
Metro Diner's made-from-scratch menu features quality ingredients and signature dishes including Fried Chicken and Waffle, Charleston Shrimp & Grits, and their famous Meatloaf Plate. To learn more about Metro Diner or to find a full list of locations, please visit www.metrodiner.com. 'Like' Metro Diner on Facebook, or follow @MetroDiner on Instagram and Twitter.