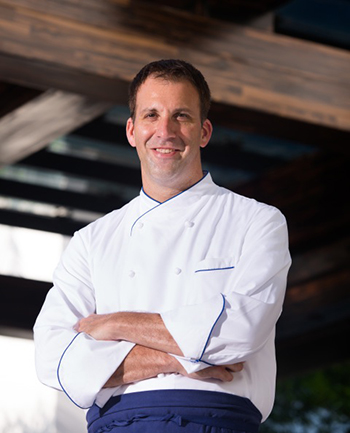 Gordon Ramsay at The London, set within The London NYC, announces the appointment of Michael Wurster as Chef de Cuisine. Chef Wurster comes to Gordon Ramsay at The London with nearly 15 years of experience and will be overseeing this accomplished fine dining establishment Restaurant Gordon Ramsay and The Chef's Table.
A native New Yorker, Wurster initially set out to Catholic University in Washington, D.C. to pursue a career in law. Halfway through his pre-law studies, Wurster realized his true passion lay in the kitchen, not the courtroom. Wurster received his Degree in Culinary Arts from the famed Culinary Institute of America and immediately began working under some of the most heralded chefs in the world, including Chefs Alain Ducasse at Alain Ducasse NY, Thomas Keller at The French Laundry, Sottah Kuhn at Le Cirque 2000 and David Feau at Lutece.
Highlights during Chef Wurster's impressive career include being appointed Chef de Cuisine of Lutece at age 26, being named "Chef to Watch" by John Mariani and receiving critical acclaim in Food Arts and The New York Times. While Executive Chef at ICON at W New York – The Court, Wurster contributed to the creation of brand menus for W Hotels Worldwide. He was chosen among New York City's most elite culinary talents to head the revival of Tavern on the Green.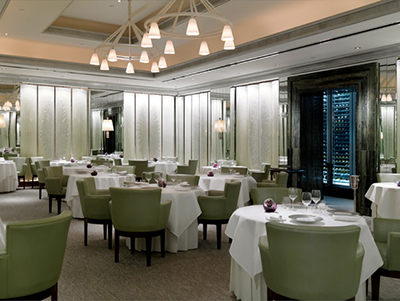 "We're absolutely thrilled to welcome Chef Wurster to the team as our new Chef de Cuisine at Gordon Ramsay at The London," remarks General Manager, Sofia L. Vandaele. "We look forward to inviting our guests and neighbors in to Gordon Ramsay at The London to taste Chef Wurster's innovative, artfully served dishes and enjoy a luxurious fine dining experience."
A highly creative, detail-oriented chef with a strong work ethic and a passion for artistic culinary expression, Wurster strives to challenge himself daily, both in and out of the kitchen. He places emphasis on giving back to his community and is actively involved in charities including the Fanconi Anemia Research Foundation and Share Our Strength. Wurster is excited for the opportunity to work in one of the finest kitchens in the world with the outstanding team at Gordon Ramsay at The London.
Gordon Ramsay at The London and The Chef's Table are available for dinner Tuesday through Saturday evening. The restaurant is located at The London NYC, 151 West 54th Street, New York, NY 10019. Reservations can be made at 212.468.8888 or by visiting their website.