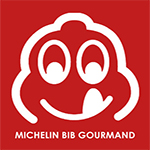 Earning their second Michelin Bib Gourmand since opening in 2017, Quiote follows the trend of several different chef-driven Mexican restaurants that have popped up in recent years in the Logan Square neighborhood, but one of the things that we find makes them truly stand out is their unique and unbridled approach to Mexican cooking. Drawing inspiration from the vibrant cuisine found in Mexico City and throughout Mexico's diverse coastal regions while utilizing techniques commonly used in Southern, French and Japanese cooking, Executive Chef Ross Henke creates inventive new offerings with noticeable fine dining touches designed to deliver food you crave with subtle, unexpected delights.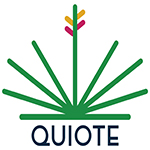 At the core of the restaurant lives Mexico's leading artisanal spirit: mezcal. Beverage Director Jay Schroeder, a Chicago industry veteran and one of the leading experts of mezcal, curates a list of food-friendly cocktails with fresh, uncompromising flavors to complement Henke's mezcal-focused fare along with an extensive bottle list encompassing one of the most comprehensive mezcal collections in the nation.
Some selections from the new fall menu include:
Smoked Whitefish with turnip escabeche— doing their own smoking and pickling in-house, this take on the Midwestern standard is anything but standard
Clam Toast— gifts of the sea meet avocado-compound butter and Publican Quality Bread's sourdough for an uber savory creation
Stacciatella— a unique fall preparation marrying nuts, seeds and artisan products from Georgia and Illinois to create a knockout preparation of everyone's favorite cheese
Watermelon Smash— the cocktail that proves there can be an Endless Summer (for watermelon anyways!) thanks to Jay Schroeder's ingenious approach to prime produce
"As a team, we are letting the food naturally become a little more complex, but in an organic fashion. We won't over complicate things, just trying to achieve more depth in every bite using the Mexican and latin pantry and the techniques we have learned throughout the years."—Executive Chef Ross Henke
BOLD AND ECLECTIC FARE
Smoked Whitefish
Lake Superior whitefish is brined then smoked before being folded into a salad of chopped avocado and Serrano-cucumber vinaigrette. Thin slices of local turnip escabeche— a Mexican-style of pickling vegetables—are laid delicately across the top, concealing the savory contents beneath then topped with Benne seeds (sesame family).
Stacciatella
Locally sourced all-natural stacciatella cheese is served with sliced golden delicious apples from Nichol's Farm rolled in smoked salsa verde and sprinkled with a blend of seeds and nuts including pumpkin, peanuts, sunflower, crispy quinoa. Finished with a drizzling of cold-pressed green peanut oil from Georgia, this new take on the classic dish highlights deep earthy flavors.
Clam Toast
Little Neck clams from Massachusetts are opened in a broth of fennel, shallot, serrano chili, fish stock, white wine and mezcal before being mounted with a compound butter made with raw avocado, green chili and lime juice. The tossed clams in the creamy emulsion are then placed on toasted Publican Quality Bread sourdough and garnished with crispy hominy and salsa macha.
Sturgeon
Sustainably sourced West Coast sturgeon is grilled and glazed with Mojo de Naranja, a sauce composed of confit garlic, reduced orange juice and Annato seeds. The fish is complemented with a crispy rice made with salsa roja, olives, orange zest, garlic and fish stock then drenched in rice flour and fried. A burnt green cabbage mayo, sliced grapes and grilled wild arugula complete this inventive seafood main.
Beef
This circulated tri-tip steak is grilled and continuously basted with "Yeezy Sauce" (a yeasted Adobo sauce) until medium-rare, sliced for easy-sharing and set on a pallet of turnip crema. The juicy meat is balanced with seared green beans for added crunch that are tossed with dried chili, peanuts and a lime/maple/soy vinaigrette.
BRIGHT AND HERBAL COCKTAILS
Grapefruit Paloma— Beginning with a house-made grapefruit soda created with tarragon and grapefruit zest simple syrup, fresh grapefruit and lime juice and forced carbonation for 12 hours, this neighborhood favorite is finished with the addition of blanco tequila or your favorite mezcal from Quiote's extensive collection.
Watermelon Smash— Featuring mezcal, lime juice, gin, Genepy des Alpes, Quiote's own rooftop honey and nutmeg with a cilantro salt rim— it's a smash hit with guests! Schroeder tirelessly broke down 50 peak-of-season watermelons, vacuumed sealed the strained juices and froze so that guest could continue to enjoy this crushable drink well into the autumn months.
More information can be found below.
ABOUT EXECUTIVE CHEF ROSS HENKE: Growing up in suburban Frankfort, IL, Ross Henke first developed a passion for cooking through creating homemade meals with his family. Later, he began working in the kitchen of Naperville's White Eagle Golf Club while pursuing a culinary degree at Joliet Junior College before becoming the chef de partie at critically acclaimed Sugar Toad under Chef Keith Willis, formerly of French Laundry. Ambitious to further his career in the hospitality industry, Henke dove headfirst into Chicago's thriving restaurant scene in 2011. Over the ensuing years, Henke honed his skills in the kitchens of some of the city's premier establishments including LM Bistro at the downtown Hotel Felix and in the West Loop at One Off Hospitality Group's Publican Quality Meats and The Publican, working under the guidance of James Beard Award winning Executive Chef/Partner Paul Kahan.
In 2016, Henke teamed up with longtime friend Dan Salls to become the opening chef de cuisine at Quiote. Henke's unbridled menu at Quiote is a mix of clever and inventive offerings that emulate the current culinary trends found in Mexico City while incorporating with sustainable ingredients sourced from Midwestern purveyors and fresh produce grown in Quiote's rooftop garden. Opening in early 2017 in Chicago's Logan Square neighborhood, Quiote was an instant hit, garnering numerous accolades including a Michelin Bib Gourmand in both 2017 and 2018, and the #4 spot on Chicago Magazine's "Best New Restaurant" list. Henke's penchant for taking risks in the kitchen and passion for creating "cravable" dishes in novel ways earned him a coveted nomination for the Jean Banchet Award for Best Chef de Cuisine in 2017 along with the promotion to his current role as Quiote's Executive Chef in 2018.
ABOUT QUIOTE: Opening in Chicago's rapidly growing Logan Square neighborhood in February of 2017, Quiote is Owner Dan Salls' (The Salsa Truck, The Garage) manifestation of a lifelong love of the flavors derived from Mexico's colorful cuisine. Behind the inventive menu is Executive Chef Ross Henke (The Publican, Publican Quality Meats) who presents the heart and soul of the restaurant by creating thoughtful yet unbridled interpretations of classic Mexican dishes with fine dining touches. While honoring Mexico's rich history, Henke's delightfully unexpected offerings are often influenced by contemporary techniques found in Japanese, French and Southern styles of cooking. Using honest Midwestern ingredients sourced seasonally from local farms and from their very own rooftop garden and beehives, Quiote redefines the farm-to-table restaurant. The 96 seat neighborhood restaurant (68 seat dining room, 28 seat patio) boasts a rotating collection of seasonal food-friendly cocktails curated by Partner/Beverage Director Jay Schroeder (Mezcaleria Las Flores, Frontera), rarely seen Mexican wines, one of the country's most extensive sought-after mezcal lists, and an expertly trained staff in the world of Mexico's greatest artisanal spirit. By breaking down culinary boundaries with mezcal-focused fare, Quiote has been recognized by Michelin Guide in both 2017 and 2018 with a prestigious Bib Gourmand. Located at 2456 N. California Ave., Chicago, IL 60647. Open for dinner Wednesday-Monday 5pm-close and for brunch Saturday/Sunday from 10am-2:30pm; closed Tuesdays. More information can be found by visiting www.quiotechicago.com or by emailing info@quiotechicago.com. Check them out on Instagram @quiotechicago and on Facebook at www.facebook.com/QuioteChicago.