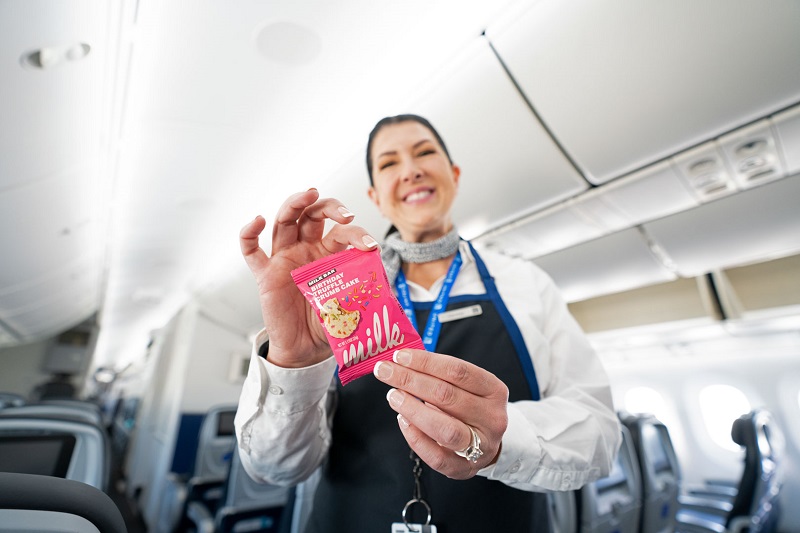 Let's be honest, snacking is one of the best parts of flying. United knows this and is elevating onboard food and beverage offerings, adding premium and beloved brands to their line-up for customers in every cabin.
The latest? Starting this week, United Economy and United Premium Plus flyers can enjoy a complimentary Milk Bar dessert on select flights. Upon full roll-out October 10, I'll share a hero image, if interested in covering.
The details: On all long-haul international flights departing the United States,* United Economy and United Premium Plus flyers will be offered a Milk Bar Birthday Truffle Crumb Cake for dessert (*to all regions except India). United is the only airline currently serving Milk Bar onboard and serves approximately 650,000 customers in the aforementioned seats per month. The Birthday Truffle Crumb Cake is one of Milk Bar's top-selling desserts and will be served in a single-serve package for customer convenience.
And United isn't stopping with Milk Bar. Starting in October, the airline is expanding its Impossible Foods onboard menu, now offering two new Impossible Foods breakfast sandwiches for purchase, as well as switching-up the White Claw flavor from Black Cherry to Blackberry.