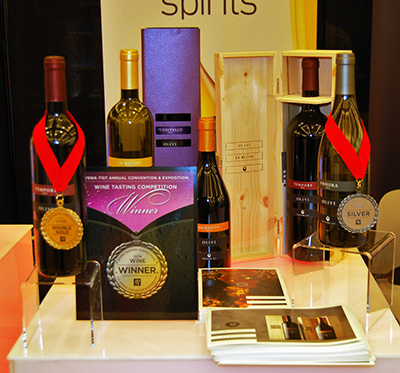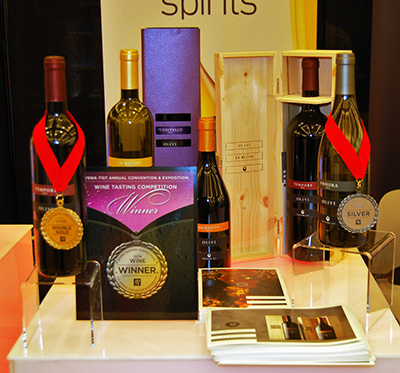 Olivi Wines are produced in Sarteano Italy in an area long known to produce quality wines. The philosophy of the owners, Giuseppe and Riccardo Olivi, is to make wines conducive to the land and in the manner of classical Tuscan grape growers.
The Olivi Family does have a passion for the wine and the land. They have collaborated with agricultural and enological consultants Laura Bernini, Andrea Paoletti and Prof. Daniel Schuster. The results of their efforts have produced award-winning whites and reds. Among these are the Tempore, a blend of Merlot and Cabernet Sauvignon, earning ratings from WE and WS of 91 and 92 pts! This excellent wine recently collected a Double Gold at the WSWA in Las Vegas. Olivi also produces a limited edition of 1000 bottles of I Puri, a 100% Merlot which received from the prestigious Veronelli 94 pts! For more details, please visit http://www.lebuche.eu/azienda-agricola/en/vini/i-nostri-vini/.
About MW&S
Mintie Wine & Spirits imports unique premium brands in the markets through existing relationships and high-level networks that provide proven marketing exposure. Their partners and investors are empowered to reach out to their networks to create awareness of the products and help support the distribution channels.
After an extensive search, MW&S chose Park Street to provide resource planning solutions, including logistics, regulatory compliance, and distributor customer service and data management. This allows MW&S to focus on their core competencies of sales and marketing. For more information please visit www.mintiespirits.com