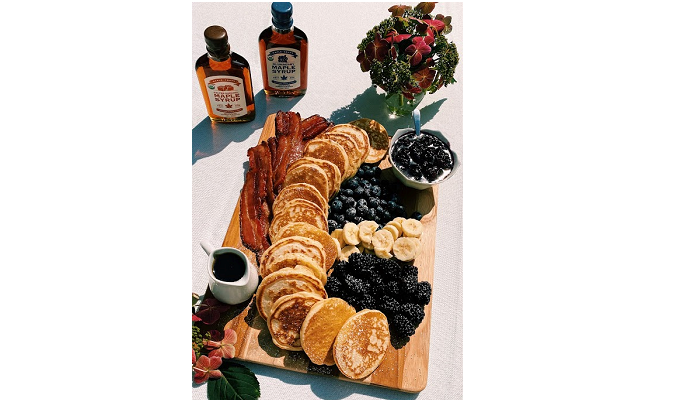 For The Beauty Loving Mom
Elevé Cosmetics Organic Golden Beauty Oil {Cell Renewal Power Treatment}
Price: $95.00
Mom's face will be glowing literally and figuratively when she uses her Elevé Cosmetics Organic Golden Beauty Oil! This cult favorite beauty oil is a powerful youth-preserver that will nourish and protect your skin while stimulating collagen production. Made with 15 wildcrafted ingredients including several types of tea extract, superfruit Kakadu Plum, and vitamin C, this serum is one ground-breaking, highly concentrated youth preserver. This 2020 Clean Beauty Awards Finalist helps you see firmer, tighter skin faster as it stimulates collagen production.
S'Attraction Magnetic Eyelashes
Price: $69.98+
This is the ultimate beauty hack for moms! These lashes will have mom feeling glamorous while also saving her time! S'Attraction offers an innovative solution to your eyelash problems with the world's first magnetic eyelashes! Easy to use, these magnetic lashes are a must to keep on your vanity! The magnetic eyelashes make the application simple and easy to apply in only 10 seconds. They remain in place in any activity you do.
Price: $26.95
Moms love a good beauty hack! It's time for her to say goodbye to unwanted blemishes! Ollie Belle is unlike any other dot acne treatment on the market. FDA-registered and produced in the USA, Ollie Belle offer's you medical grade care at an affordable price. Flexible, durable and ultra-thin, Ollie Belle's acne and blemish barriers work with your everyday needs so you feel like your most confident and strong self!
For The Active Mom
Belcorva Women's Active Apparel
Price: $34.00-$43.00
Mom will appreciate the soft pants, capris and shorts that have 4 times the pockets to hold her essentials during her next workout. She no longer has to improvise to hold her essential items because Belcorva's clothing comes with 4 pockets! Their lightweight, breathable fabric is in no way see-through as she enjoys sporting trendy prints and colors.
Price: $45.00+
WodBottom will add some sass to mom's workout by making fun, funky, and fashionable athletic shorties, leggings, bras tops and more! To give you an idea, shorties like their popular "Kiss My Hass" feature avocados and "Banana Badonkadonk" feature pink polka dots and bananas. Their full line of athletic shorties, leggings, bras, tops, and more benefit domestic abuse survivors. Feel good all-around knowing you're making a difference in the lives of women worldwide while enjoying a healthy lifestyle.
Price: $19.99+
Help mom stay hydrated while reaching her fitness goals with the cutest HydroJug that holds ½ gallon of water! Moms who live an active, healthy lifestyle and make fitness a part of their daily routine will love HydroJug. HydroJug is here to make it easier and more convenient for moms to drink more water. Minimize the time it takes to keep refilling typical water bottles during a workout. Plus, customize each HydroJug with a colorful sleeve that's on-trend and features convenient pockets to carry essentials like your phone.
Kitchen Goodies
Verve Culture's Artisan Citrus Juicer – Small
$90.00
Mom is going to want to clear off the countertop for this beauty. This small hand juicer is popular in markets all over Mexico. It extracts every drop of juice, while the strainer catches seeds and pulp. The simple, sturdy beauty will be the source of delicious juices for drinking, cooking, and cocktails for decades. The small juicer is perfect for lemons, limes, and small oranges. Our juicer's "jaws" are easy on the hands, and hard on your fruit. Artisans make each and every juicer by hand. The juicers are individually cast in sand, grinded by hand, and then hand-polished. Then, handed to you with care.
Lasting Freshness Vacuum Seal Food Storage Container Set
Price: $29.00-$60.00
Moms love a good time saver, especially when it comes to food! Lasting Freshness is here to save the day with a vacuum seal food storage system that's superior to conventional methods, keeping food fresh five times longer. The vacuum food storage containers include a pump system that is designed to suck all of the air and moisture out so food stays fresher longer.