Breakthru Beverage Group Partnership to Bring Malfy Gin to U.S.

Breakthru Beverage Group announced today its partnership with Biggar & Leith that will bring Malfy Gin to the U.S. market for the first time. Biggar & Leith – the importer responsible for launching Malfy in the U.S. – is making this luxury Italian gin available in markets across the country. They have teamed up with Breakthru Beverage in six markets including Illinois, Minnesota, Nevada, Wisconsin, Pennsylvania and Delaware.
Malfy is the first Italian gin to be imported into the United States, bringing a unique flavor profile that is distilled in a small family operated distillery in Moncalieri, Italy. Distinguishing itself from traditional gins, Malfy Gin is infused with the famous Italian lemons from the Amalfi Coast, adding zest and a refreshing aroma to a timeless spirit.
"We are thrilled to bring Malfy Gin to the U.S. this year through our partnership with Breakthru Beverage Group," said Biggar & Leith Founder Elwyn Gladstone. "Given that Malfy is made at a family-run distillery, we knew there was no better distributor to represent this high-quality product in the U.S market. Breakthru's values and business philosophy have aligned perfectly with our goals for this unique product. "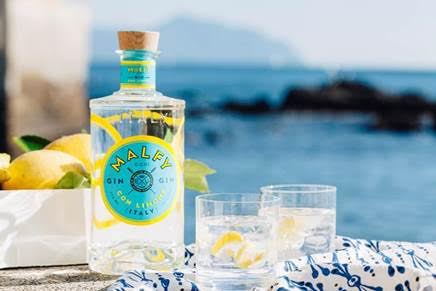 Malfy Gin debuted in the U.S. in late March and will be widely available in local retail stores, hotels, bars and restaurants starting in May.
"We are honored to introduce Biggar & Leith's innovative brand, Malfy Gin, into six Breakthru markets," remarked Kevin Roberts, Breakthru Executive Vice President of Sales and Marketing. "Elwyn Gladstone is an industry vet with a keen eye for unique and innovative spirits, and we have full confidence in this brand's success in the U.S."
About Breakthru Beverage Group
Breakthru Beverage was formed by joining substantial holdings of The Charmer Sunbelt Group and Wirtz Beverage Group. The company employs more than 7,000 associates and with its affiliates have operations in markets across the country and Canada. For more information, visit www.BreakthruBev.com
About Biggar & Leith
Biggar and Leith (pronounced "Bigger & Leeth") is an owner and importer of fine spirits from established, family-owned distilleries who are dedicated to innovation and quality. The company searches the globe for brands whose bottles transmit the passion, personality and stories of the people who make them. For more information, please contact elwyn@biggarandleith.com