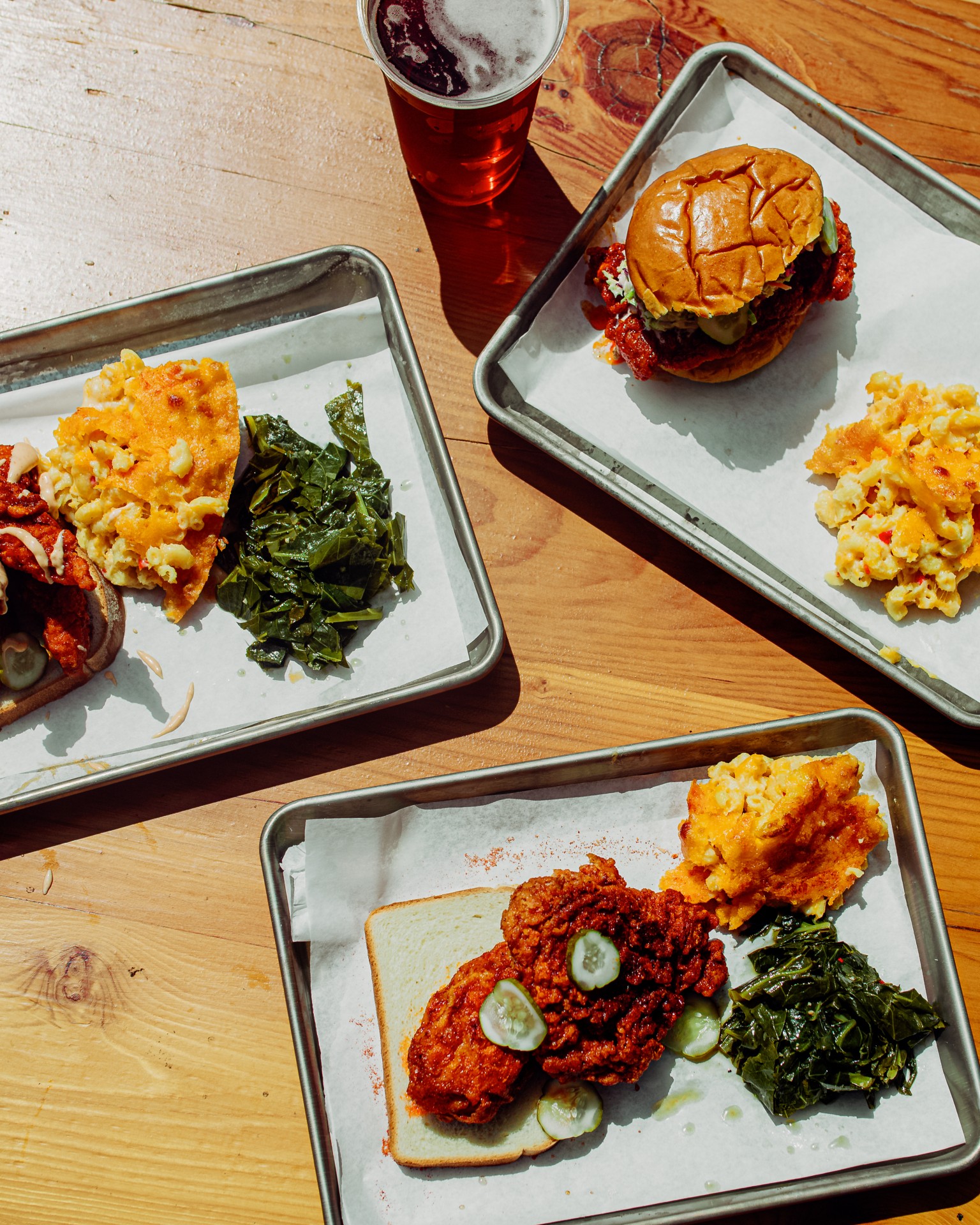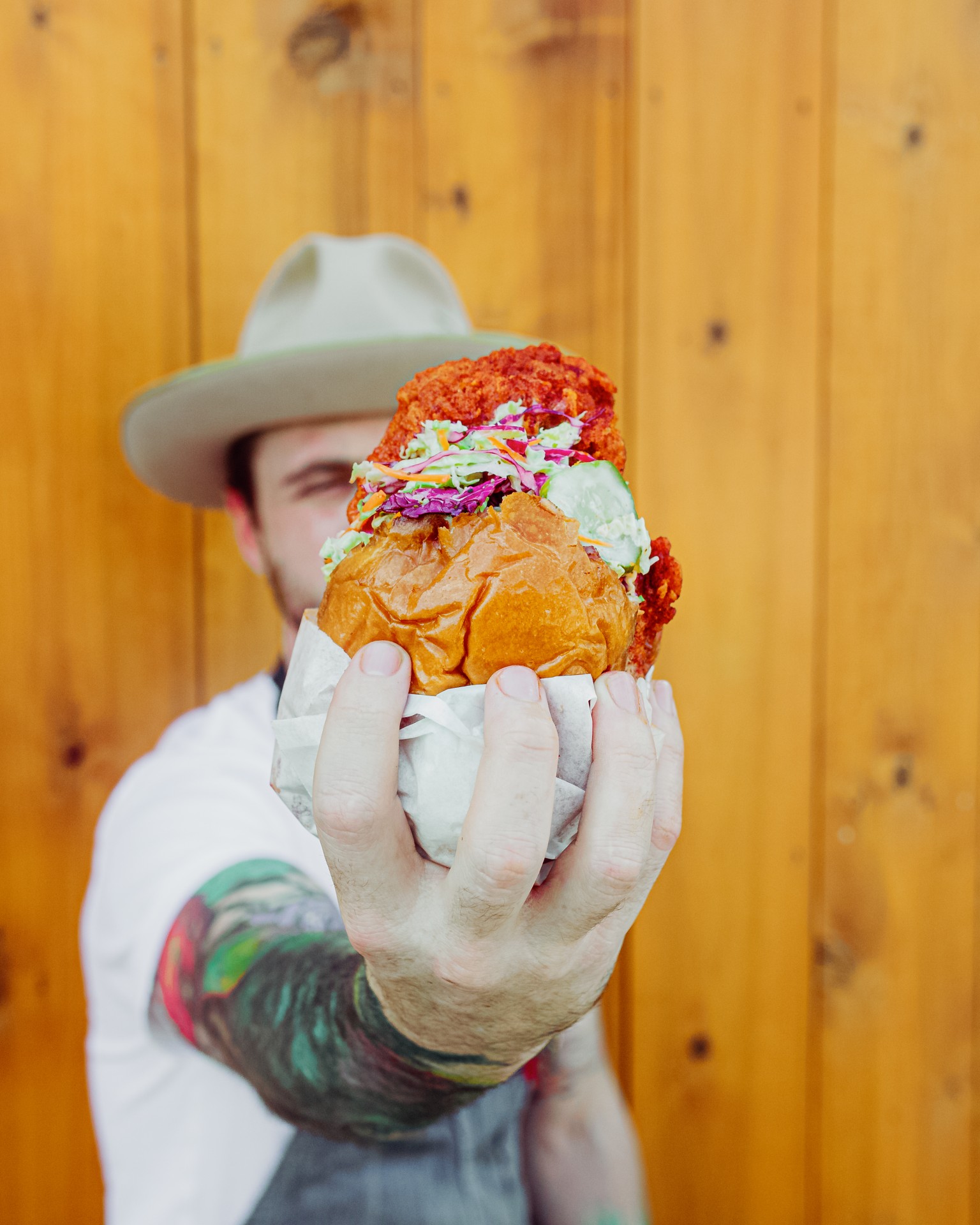 Fowl Play hot chicken brings a spicy taste as a popup.
By Debbie Hall
With the opening up of occupancy limits and new optimism, Alex Hobbs, chef and owner, is introducing his concept, Fowl Play, during a popup at Vegas Test Kitchen in Fergusons Downtown on March 22.
"This is my own personal concept," explains Chef Alex. "I was born in Tennessee, and this chicken recipe was created in Nashville."
Every Sunday, fried chicken was served, and Chef Alex took his recipes and started to transform them as he learned while working in the food and beverage industry. He developed the concept about five years ago, and Chef Alex wanted to master it before offering it for sale.
The chicken is coated with a cayenne-based flavor which is different from what is offered in Southern Nevada. The oil used to fry the chicken is infused with cayenne, garlic, and chili powder, and that is what brings out its flavors. He will offer sides of French fries, pimento mac and cheese, and creamy coleslaw during the popup.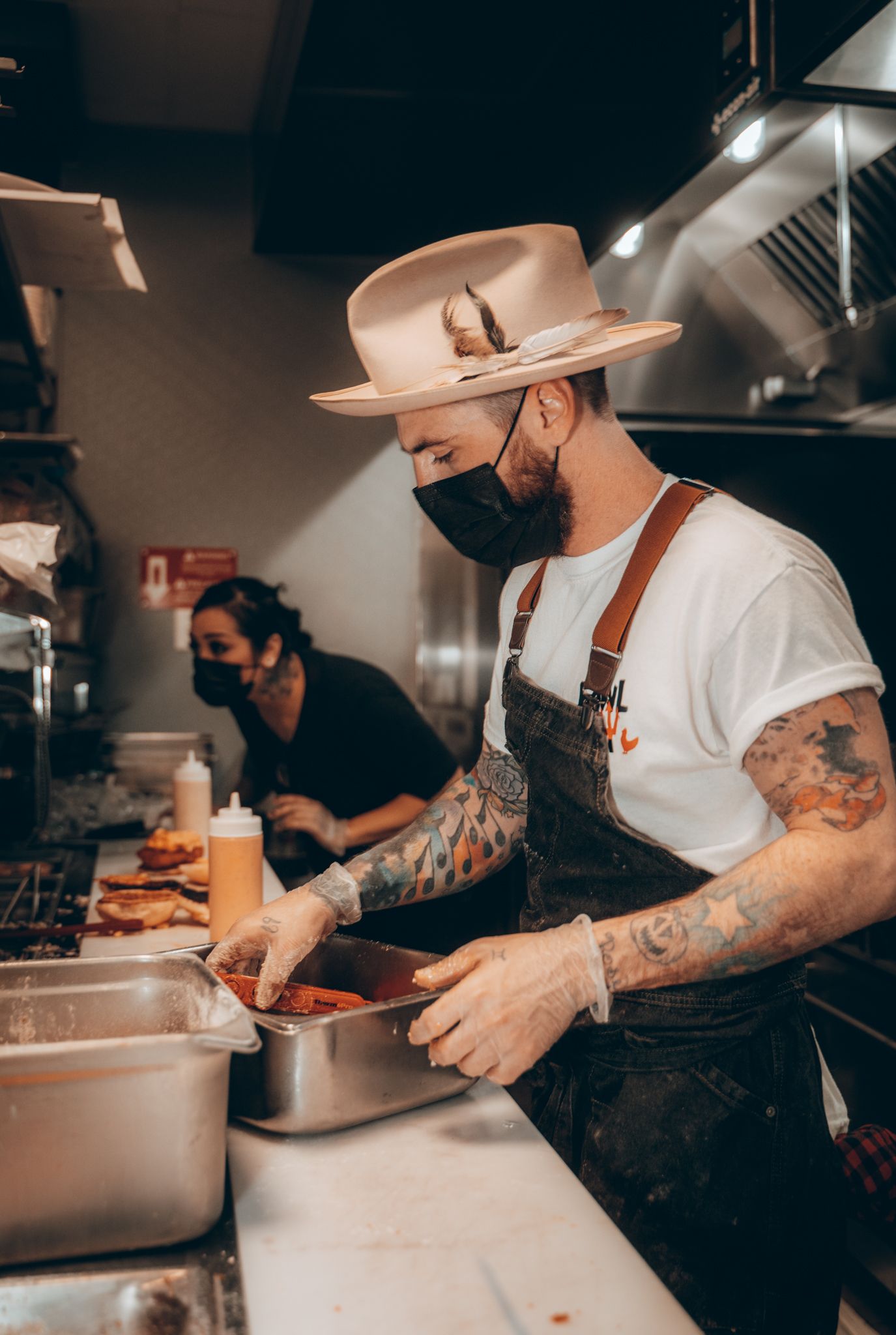 He is also in talks with two possible locations for a brick-and-mortar restaurant with an expanded menu, including his vegan collard greens. When he opens up his new place, Chef Alex plans on offering a vegan hot chicken using his unique recipes.
He admits that his first dream was to be a rock 'n' roll star and started in the food and beverage industry as a teenager to earn money and eat for free. However, 16 years later, he is now a chef, and his passion is food. He moved to Las Vegas from Los Angeles to open a restaurant in New York, New York Hotel and Casino in 2013. He loved Vegas and has been a resident since that move.
"I am passionate about food, and I want to create dishes that are not found here. I love Vegas, it is my home, and I want to give back," says Chef Alex.
Chef Alex plans on offering the dishes in future popups as he works on his brick-and-mortar restaurant. He will introduce Fowl Play Hot Chicken at a popup at Vegas Test Kitchen in Fergusons Downtown, 1020 Fremont Street, Las Vegas, on March 22. For more info, visit eastatfowlplay.com and follow on IG @fowlplayhotchicken.