The City's Premier Culinary Training Institute Appoints Three New Hires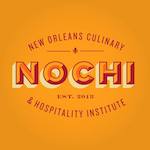 New Orleans Culinary & Hospitality Institute (NOCHI) is pleased to announce the recent staff appointments of Shawn Hanlin as Culinary Education Director, Allison Vines-Rushing as Culinary Arts Instructor, and Zak Miller as Baking & Pastry Arts Instructor. The chefs will lead the classes in the school's certificate programs and support additional programming at the recently opened facility.
"We are delighted for Shawn, Allison and Zak to join the NOCHI team," said Carol Markowitz, NOCHI Executive Director. "Together, these chefs bring decades of culinary experience steeped in New Orleans culture to the institute. We are excited to have them at the helm of the new program."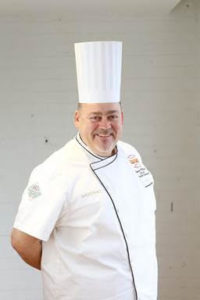 Chef Shawn Hanlin joins NOCHI as a Certified Executive Chef with over 30 years of experience, practicing and teaching culinary arts. He was inducted into the American Academy of Chefs as a Certified Culinary Judge and brought his skill to the campus of Southwestern Oregon Community College, where he served as the Executive Director of the Oregon Coast Culinary Institute for 11 years. From the Greenbrier Culinary Apprenticeship program in West Virginia to the World Culinary Olympics in Germany, Shawn has built a wealth of knowledge in seafood that he hopes to share with the students and staff as Culinary Director at NOCHI.
"I'm thrilled to get in the kitchen with the inaugural students at NOCHI this semester," said Chef Shawn Hanlin. "It's an honor to be working with such a great team and debut this project in the culinary capital of Louisiana."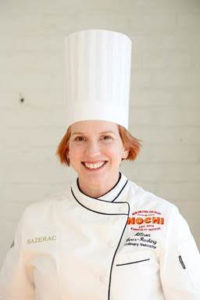 A native of Louisiana, Chef Allison Vines-Rushing is a classically trained chef who honed her craft in New Orleans working for Chef Gerard Maras at New Orleans' Gerard's Downtown. Allison went on to work in New York City for Chef Terrance Brennan of Picholine and Chef Alain Ducasse at his eponymous restaurant at the Essex House Hotel. She then became the Executive Chef of Jack's Luxury Oyster Bar, where she served French-inspired Southern cuisine that earned her the James Beard Rising Star Chef Award in 2004. She and her husband, Slade Rushing, returned to New Orleans, where the duo operated restaurant MiLa for seven years. In 2012, they co-authored the James Beard Award nominated cookbook Southern Comfort. When Allison isn't in the kitchen, she enjoys hosting dinner parties and spending time with her children, Ida Lou and Roscoe.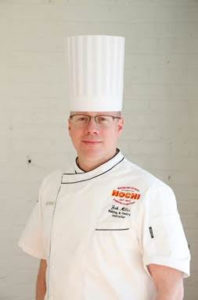 Chef Zak Miller comes to NOCHI with a passion for culinary education, having served as a Lecturing Instructor at the Culinary Institute of America since 2015. Zak began his career as First Cook, Fine Dining Pastry with Victor's Restaurant at The Ritz-Carlton New Orleans before moving on to the New Orleans Grill at the Windsor Court Hotel. Since then, he has held positions at celebrated restaurants across the U.S., including Asiate, Picholine, Blue Hill at Stone Barns, D&M, Citronelle, and PS7's. Zak has also contributed to several cookbooks and even brought his talent to the White House in 2009 before he became Pastry Chef at Coquette in New Orleans. After spending the last four years teaching at the CIA's Hyde Park campus, he is thrilled to bring his educational experience back to his hometown of New Orleans.