Increased Consumer Demand for NOHO Gold Premium Lifestyle Beverage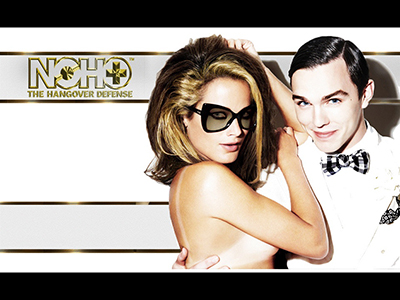 Scottsdale, AZ based company NOHO, Inc. announced today the expansion of its product, NOHO Gold a Premium Lifestyle Beverage, to all 12 Light Group properties located in Las Vegas, Nevada.
The Light Group, one of the country's leading hospitality development and management companies and the one of the most powerful players in Las Vegas, is thrilled to be carrying the newly released NOHO Gold premium mixer.
"With a proven success record of over 1K units being sold each night at just one of our Vegas night clubs, it was a no brainer to expand NOHO Gold's distribution to all our venues," said Andrew Sasson, Founder of The Light Group. "Because of the high demand for this product, we wanted to give all of our customers a way to help prevent a hangover."
The highly sophisticated NOHO Gold follows the extremely popular NOHO "The Hangover Defense" 2oz shot. NOHO Gold was developed with two purposes in mind, to be the perfect daytime and evening sipper as well as a premium universal mixer that mixes extraordinarily well with a multitude of alcoholic beverages. NOHO Gold is a healthy product as it is NOT an energy drink and contains zero "energy ingredients".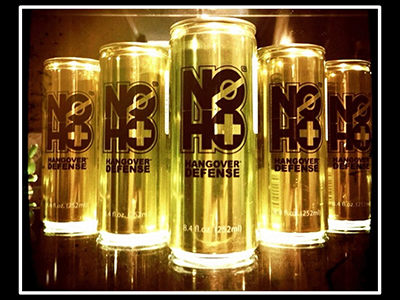 "The response and demand for NOHO Gold has been tremendous; new venues are most excited about the new revenue stream and watching their customers consume a healthy mixer as opposed to an energy drink, the product's flavor profile and its uniqueness, being the only one of its kind," stated Jay Grdina, CEO of NOHO, Inc. "We are elated that one of the top nightclub, lounge and restaurant operators in the world, The Light Group, has decided to carry the product across all of its venues."
In September, NOHO announced its national distribution deal with the nation's leading wine and spirits distributor, Southern Wine & Spirits, making its products immediately available in Phoenix, Miami, Southern California, Colorado and Las Vegas, with a nationwide rollout to follow.
About NoHo – Premium and Functional Lifestyle Beverage
Distributed by Dolce Bevuto, Inc., a wholly owned subsidiary of NOHO, Inc., NOHO "The Hangover Defense" 2 oz. shot and NOHO "Premium Lifestyle Beverage" Gold 8.4 oz. can, are category leaders and changing how consumers support their active and social lifestyles. The NOHO 2 oz. shot is the #1 selling hangover prevention shot on the market that helps you love your body by protecting it from the adverse effects of alcohol. NOHO comes in the form of a two shot combination, one shot to be taken prior to your first alcoholic beverage and one after your last, and is packed with essential nutrients and vitamins, and NO energy components making it just as healthy as it is reliable.
For additional information on NOHO please visit www.nohodrink.com and follow NOHO on Twitter.
About The Light Group
Based in Las Vegas, The Light Group is one of the country's leading hospitality development and management companies. Founded by Andrew Sasson and partner, Andy Masi, the company manages and operates twenty food and beverage properties at AAA Five Diamond Bellagio Resort & Casino, Mandalay Bay Resort & Casino, Aria Resort & Casino, The Mirage Hotel & Casino, and Monte Carlo Resort & Casino as well as Miami's famed Delano Hotel.