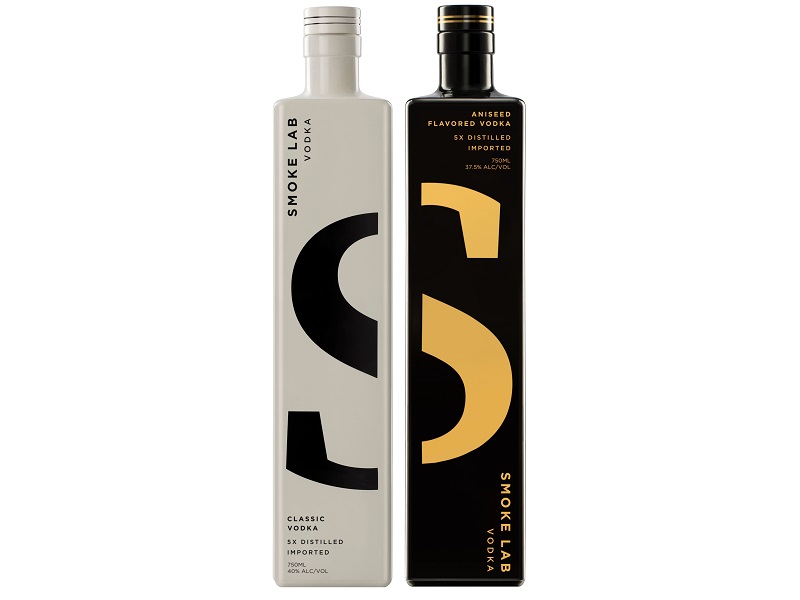 NV Group, one of India's most successful distillers and brewers, announces the expansion of SMOKE LAB VODKA, the company's award-winning luxury vodka. Kicking off 2023, SMOKE LAB is now available in New York, New Jersey, Connecticut, Rhode Island, Massachusetts, Maryland, Washington DC, Tennessee, Kentucky, Georgia, Florida, Illinois, Nevada, Arizona, and California. Guided by NV Group USA President, Mike Ginley and Executive Vice President of Sales, Scott Franklin, the NV USA team's mission is to establish SMOKE LAB VODKA as a premier vodka brand and leader in the US Vodka category.
Franklin commented, "I am honored and proud to be working with the remarkable teams at both NV Group India & NV Group USA to guide the impressive expansion of SMOKE LAB VODKA in the U.S. The launch and rapid growth of this distinctly unique vodka – available in Classic, Aniseed, and soon-to-come Saffron – has exceeded all expectations and continues to build momentum with every new market opened. We are excited to work closely with our current and newly appointed distributors in each market to identify and capitalize on every opportunity to introduce consumers to our award-winning vodkas." SMOKE LAB distributors include:
Metro New York: Empire Merchants, (718) 726-2500
Upstate New York: Empire Merchants North, (800) 724-3960
New Jersey: Bevcon Group Incorporated, (609) 734-8488
Connecticut: Connecticut Distributors Inc., (203) 377-1440
Rhode Island: Horizon Beverage RI, (401) 392-3580
Massachusetts: Horizon Beverage MA, (508) 587-1110
Maryland: Stefano Selections, (301) 693-4566
Washington DC: Stefano Selections, (301) 693-4566
Tennessee: Best Brands Inc., (615) 350-8500
Kentucky: Heritage Wine & Spirits, (502) 777-9362
Georgia: Savannah Distributing, (678) 380-1212
Florida: Mexcor International, (713) 979-0066
Illinois: Romano Beverage, (630) 607-0430
Nevada: NuWave Beverage, (702) 862-0480
Arizona: NuWave Beverage, (480) 212-3990
California: 88 Spirits, (909) 786-1071
The expansion of SMOKE LAB VODKA marks an exciting evolution in NV Group's global spirits mission that will set the stage for the roll out of a full portfolio of premium spirits brands produced in India. Company CEO Varun Jain commented, "Our US team has the experience and motivation to blow our goals and our timeline away! We are on our way to establishing SMOKE LAB VODKA and the brands that will follow as leaders in the U.S."
India's NV Group's vision is to become the world's first global premium spirits company from India and lead the way in showcasing India's finest quality ingredients and skilled craftsmanship on the world stage.
SMOKE LAB CLASSIC VODKA was recently awarded a Double Gold Medal and Consumers' Choice Award at the 2022 SIP Awards and a Gold Medal at the 2022 San Francisco World Spirits Awards.
Stay connected with SMOKE LAB VODKA:
https://www.facebook.com/smokelabofficial
https://www.instagram.com/smokelab.usa/
https://www.linkedin.com/company/smoke-lab/
https://twitter.com/smokelabvodka