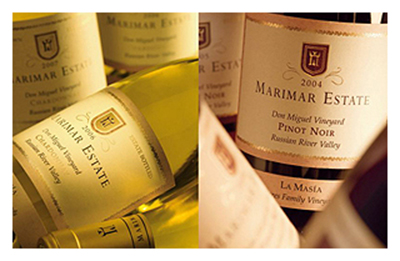 Oceanique restaurant in Evanston, Ill. (505 Main Street; telephone 847-864-3435; website: www.oceanique.com) will host a special six-course Wine Dinner Friday, January 31, 2014, featuring the award winning wines of Marimar Estate in Sonoma County. The special guest for the evening is Marimar Torres from Marimar Estate. The price is $120 per person, excluding tax and gratuity. The dinner begins at 7:45 p.m.
For the Marimar Estate Wine Dinner, Oceanique's Chef de Cuisine and owner, Mark Grosz, has prepared an exceptional six course menu. The first course features Lightly Smoked Salmon with Horseradish Crème Fraîche Cucumber Mint Tarragon. The first course is paired with 2012 "Acereo" Chardonnay, from Marimar's Don Miguel Vineyard in the Russian River Valley. The second course presents Manila Clams Pork Belly with Piquillo Peppers and Spanish Onion, paired with 2010 "La Masia" Chardonnay from Don Miguel Vineyard.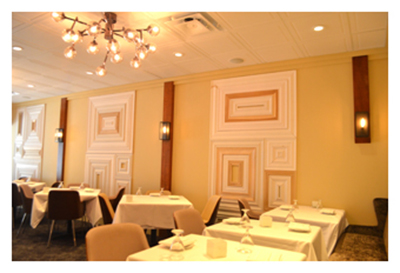 The third course is Oeufs Meurette, paired with 2009 "La Masia" Pinot Noir from Don Miguel Vineyard. For the fourth course, Chef Grosz will prepare Roasted Squab with Foie Gras Renee's Cabbage, paired with 2008 "Cristina" Pinot Noir, from Don Miguel Vineyard. The fifth course is a cheese course of Burgundy Cheeses with Fig Compote and Plum Mostarda, paired with a 2009 "Mas Cavalls" Pinot Noir from Marimar's Doña Margarita Vineyard on the Sonoma Coast. The final course is the dessert finale, Litchi & Apple Sorbet with Cape Gooseberries and Dragon Fruit, paired with a 2012 "Acero" Kir.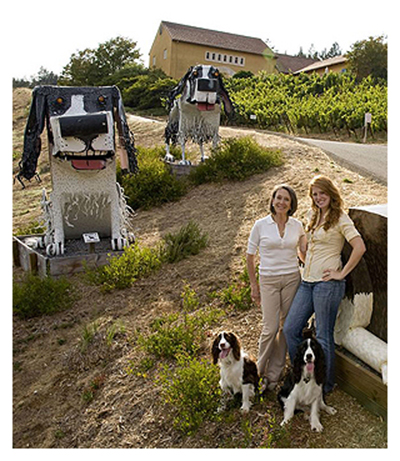 About Mirimar Torres
Marimar Torres has been involved in the wine business all her life. Born in 1945 in Barcelona, Spain, she is fluent in six languages and holds a degree in Business and Economics from the University of Barcelona. She is also a graduate of the Stanford Executive Program, and studied Enology and Viticulture for a year at the University of California in Davis. At Marimar Estate, she directs the activities at the winery and its two vineyards: Don Miguel, named for her late father, in Sonoma County's Russian River/Green Valley; and Doña Margarita, after her mother, in the Sonoma Coast Appellation. For more information about Marimar Estate Vineyards & Winery, please visit their website at www.marimarestate.com.
About Oceanique
Main Dining Room Good lo res with border Oceanique, celebrating its 25th anniversary in 2014, is one of the Chicago area's finest and most acclaimed restaurants, serving contemporary French-American cuisine in a beautiful, new dining room. Oceanique's Pastry Chef is Abel Garcia and the Wine Director is Philippe André. The bar area has been expanded and features a new small plates menu to accompany the fine selection of wines, craft beers and artisan cocktails. Guests are encouraged to enjoy a casual meal in the bar area or enjoy the full à la carte and dégustation menus in the dining room. The bar even includes a communal table to encourage single dining or groups.
The restaurant is owned by Chef Mark Grosz and his wife, Renée André. Chef Grosz worked under the tutelage of renowned chef Jean Banchet from the acclaimed Le Français in Wheeling, Illinois. He further refined his skills in France and Hong Kong.
Oceanique serves dinner from 5:30 p.m. to 9:30 p.m., Monday-Thursday and from 5:30 p.m. to 10 p.m. on Friday and Saturday. The restaurant is closed on Sundays. Valet parking is available and all major cards are accepted. A private room is available for group events. For more information or to make reservations, please contact Oceanique at 847-864-3435 or visit the website at www.oceanique.com.