Olive Oil
Olive oil is a quintessentially Italian product. It is the crucial cog at the center of the Italian/Mediterranean diet.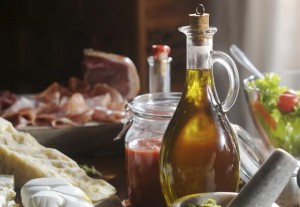 Olive oil is so often the very first step in creating extraordinary Italian dishes. Start by simmering garlic and basil in extra virgin olive oil and you have the beginnings of a flavorsome and fresh pasta sauce. Add a drizzle of extra virgin olive oil to a simple salad and you have an enriched and delicious side dish to accompany fish or meat. The health benefits of olive oil, abundant in anti-oxidants and low in cholesterol levels, also make this wonderful product of Italy a most desirable addition to the American kitchen.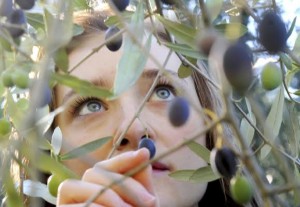 So what really lies behind the wonderful aromatic nectar? It is history. Olive trees were introduced in Italy after the Greek diaspora around 800 BC. Hence olive oil has a millennia-old tradition which shapes its production to this day. These majestic trees can grow up to 40 feet tall in size and live to be hundreds of years old. For authentic extra virgin olive oil the olives are handpicked to preserve their delicate quality. Italian olive farmers hold great pride in their olives and olive oil. Extra virgin olive oil must be yielded from the first pressing of the olives and the acidity level must be lower than 8%.
"Buy Authentic Italian Food, get more". When you bring home a bottle of authentic, Italian made extra virgin olive oil you are bringing home much more than a condiment. You are bringing home the tradition and passion of thousands of years and more than thousands of dedicated producers. You are bringing home the heart of Italy.

The authentic products of Italy are ready to be shared with America, and more!
For suggestions on how to make the best use of authentic Italian products visit www.italianmade.com