Ontario's Hopscotch Restaurant Group Hires Ward Mckay As New Chief Operating Officer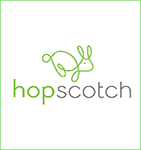 Hopscotch, the popular health-conscious, fast-casual concept based out of Ontario, has hired Ward McKay to lead and grow the concept's franchising efforts as Chief Operating Officer.
The franchise industry veteran and self-proclaimed 'foodie' brings a diverse collection of skills to the Hopscotch brand. His expertise includes strategic planning, driving significant growth and profitability, developing and inspiring high-performing teams, and having in-depth knowledge about real estate throughout Canada. Of his 30 year career, the last 14 years of McKay's tenure were spent at Starbucks Coffee Canada, where he grew the renowned brand from 200 Canadian locations to more than 1,000.
"His vast industry knowledge and proven track record makes Ward a valuable addition to the Hopscotch team," said Wyatt Booth, co-founder of Hopscotch. "As we look to expand our chef-inspired, locally-sourced, and sustainable concept across North America, we can't think of a better person to lead our franchising and operational efforts."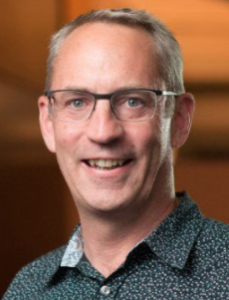 Hopscotch, founded by brothers and young entrepreneurs Wyatt and Aiden Booth in 2015, has quickly taken the Canadian health food scene by storm. The concept's menu features healthy, chef-inspired offerings likes salads, grain bowls, smoothies, and more, and feature fresh, locally-sourced, and sustainable ingredients whenever possible. In addition to their innovative and healthy offerings, Hopscotch sets itself apart from fast-casual competitors with their commitment to environmentally-friendly packaging and support of local community programs.
Hopscotch is partnered with Fransmart, the industry-leading franchise development company behind the explosive growth of brands like Five Guys Burgers and Fries, The Halal Guys, and Qdoba Mexican Grill, as their exclusive franchise development partner to grow the brand. Hopscotch is currently looking for experienced multi-unit foodservice operators to develop franchise territories in major markets. To learn more about Hopscotch franchising opportunities please visit www.go.fransmart.com/hopscotchpr.
About Hopscotch:
Hopscotch is a fast-casual concept restaurant with locations in Scotiabank Plaza (40 King St. W, Toronto, ON), Queen Street West (224 Queen Street West, Toronto, ON), London (201 Queens Ave., London, ON) and coming soon to Vaughan Mills (1 Bass Pro Mills Dr., Concord, ON), Fort York (115 Fort York Blvd., Toronto, ON) and Edmonton. The restaurant offers chef-inspired dishes made with locally sourced and sustainable ingredients. Their menu hosts a mélange of traditional and innovative dishes ranging from organic salads, rice and quinoa bowls and smoothies. Hopscotch received the Silver Award for Best New Fast Food Concept at the Shop! Awards 2017.
About Fransmart:
Fransmart is the global leader in franchise development, turning emerging restaurant concepts into national and global brands for over 10 years. Company founder Dan Rowe identified and grew brands like Five Guys Burgers & Fries, The Halal Guys, and Qdoba Mexican Grill from 1-5 unit businesses to the powerhouse chains they are today. Fransmart's current and past franchise development portfolio brands have opened more than 3,000 restaurants in 45 states and 35 countries. Fransmart and their partner brands are committed to franchise development growth—as of 2017, more than 1,000 new restaurants are in development across their current portfolio.