Epicurex LLC will be exhibiting its COCOZIA 100% Organic Coconut water at New York's biggest event related to food and beverage industry, Summer Fancy Food Show, from June 29 through July 1, 2014.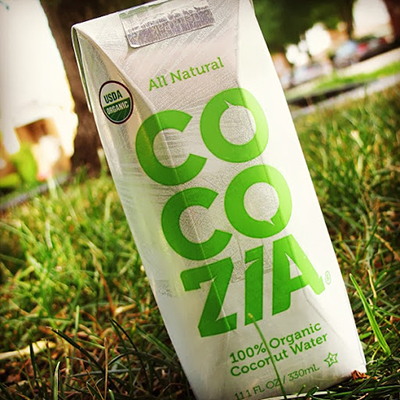 Foodies and food industry professionals head to New York City for the 2014 Summer Fancy Food Show from June 29 through July 1. With over 2,400 exhibitors representing 80 countries and regions, the 60th Summer Fancy Food Show, North America's largest Specialty Food & Beverage Event, is stated to be an exciting event to sample various foods from around the globe.
Epicurex aims to showcase its 100% organic coconut water COCOZIA. Located in Booth 5345, company representatives will be providing product samples to the attendees..
"After our extensive research and travel, we source our coconut water from an exclusive location in the Philippines, we use no artificial flavors and add no sugars while manufacturing. COCOZIA is really a unique product!" said Paul Kilbride, VP Sales for Epicurex LLC. "We invite everyone to visit our booth to taste the difference."
The annual Summer Fancy Food Show offers the chance for food lovers, businesses and investors to taste and enjoy thousands of products brought to the event by exhibitors and vendors. From cheese and spices to recipes and snacks, there is something for everyone and lots of visitors expected to attend.
"New York offers a great opportunity to connect with more distributors and health-conscious individuals looking for quality products. We welcome attendees of the Show to sample the refreshing, natural taste of COCOZIA Organic Coconut water," said the company representative. "Our team will be sharing some delicious and tasty recipes at our booth as well. Be sure to stop by and visit."
In addition, he food show will include over 15 seminars and educational tours along with food showcases and cooking demos over a span of the three-day event.
To find out more about COCOZIA's participation in the Summer Fancy Food Show in New York City, please visit www.cocozia.com for further information.
ABOUT Epicurex LLC
Epicurex LLC is a manufacturer and distributor of exotic beverages. The company focuses on bringing unique organic products to its customers, all while providing only top grade products that taste great and contribute a lot to a healthy lifestyle. For more information please visit www.cocozia.com
ABOUT Summer Fancy Food Show
Summer Fancy Food Show is North America's Largest Specialty Food & Beverage Event. This large-scale, remarkable and unforgettable event will be held in New York City from June 29 till July 1 in 2014. More than 2,400 exhibitors from all over the world will come and present their confections, cheese, coffee, snacks, spices, ethnic, natural, organic and a lot more products. For more information please visit their website.