IT'S MAGIC NUMBER NINE FOR OTTO ENOTECA E PIZZERIA AT THE VENETIAN
Restaurant Celebrates Ninth Birthday with $9, $99 Offers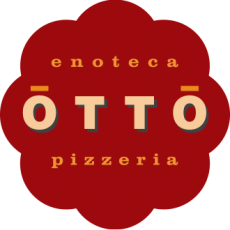 OTTO Enoteca e Pizzeria at The Venetian celebrates its ninth birthday this April 25. To commemorate the occasion, all month OTTO is offering a collection of three samplings from its Antipasti – Verdure (vegetable) menu for $9during lunch. For dinner, guests may experience the best of OTTO's lively, authentic Italian menu with a Tasting for Two for $99. In addition, all day through end of April, the restaurant will feature the refreshing Venetian Spritz cocktail—made with prosecco, Aperol and soda—for $9 a glass.
OTTO's popular Verdure include Mixed Marinated Olives, Eggplant Caponata, Farro with Spring Vegetables, Sugar Snap Peas with Pecorino, OTTO Pickles, Roasted Beets with Saba, Asparagus with Romesco. Normally, Verdure prices range from $8 to $11.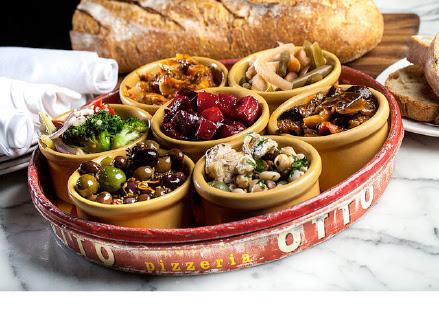 Dinner guests who opt for the Tasting for Two will receive one Verdure, as well as one selection from each of the following sections of the menu: Antipasti – Carne (sliced, house-cured meats such as Prosciutto di Parma or Mortadella); Antipasti – Fritti (fried appetizers, such as Ricotta Fritters or Arancine); either one Pizza (such as Margherita Pizza or seasonal Asparagus Pizza), Pasta (such as Black Spaghetti served with Sicilian pesto and calamari or Ravioli di Brasato stuffed with short rib, tomato and parmigiana) OR Piatti (such as Grilled Chicken Paillard with arugula, fried eggplant and ricotta or Braised Pork Shoulder with Averna apple reduction and cucumber); and Dolci (such as Lime Cheesecake or Cannoli).
To make reservations, go to LasVegas.OTTOPizzeria.com or call (702) 677-3390.
Click here for downloadable high-res photos.
ABOUT OTTO ENOTECA E PIZZERIA
OTTO Enoteca e Pizzeria combines the vibe of an elegant Venetian enoteca with the energy of a crowded Italian train station. The menu is diverse and decadent, flexible and full of variety. Mario Batali and Joe Bastianich's OTTO features an ever-evolving menu of thin crust roman-style pizzas, antipasti meats and cheeses, salads, pastas and main dishes, accompanied with a relaxed atmosphere that is perfect for a quick snack, big group or family night out. Pronounced oh-TOH, in Italian, OTTO means "8," representing the restaurant's original location on 8th street in New York. Enoteca is the term used in Italy for small, local or regional wine shops where guests may sample wines from area producers. OTTO is located inside the bustling St. Mark's Square inside The Grand Canal Shoppes at The Venetian and is open daily from 11 a.m. to 11 p.m. For more information or to make reservations, go to LasVegas.OTTOPizzeria.com or call (702) 677-3390. Like on Facebook and Instagram and follow on Twitter (@OTTOLasVegas).