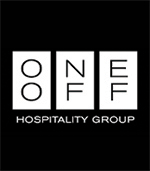 One Off Hospitality Group and Executive Chef/Partner Paul Kahan are proud to announce two new chef promotions:
From one Chicago dining mecca to another, Dove's Luncheonette's previous Chef de Cuisine,

Dennis Bernard is

r

eturning to Chicago's famed West Loop to assume his new role as chef de cuisine at The Publican.

Bernard takes the place of The Publican's former Chef de Cuisine Jacob Saben, who left the restaurant to travel with his family. From starting as a line cook at

Blackbird,

to previously conceptualizing The Publican's famed weekend brunch program, Bernard has worked his way up through the One Off ranks, landing the coveted title of chef de cuisine at one of the collective's most lauded concepts.
Emerging from the collective, as the former head butcher and sous chef at Publican Quality Meats, up-and-comer Tom Carlin, steps into a new role as chef de cuisine of Dove's Luncheonette. Carlin has plans to channel his experience working in the kitchens of Houston, coupled with his mastery of butchery in the forthcoming new menu at the beloved, all-day-diner.
Dove's Luncheonette Chef de Cuisine Tom Carlin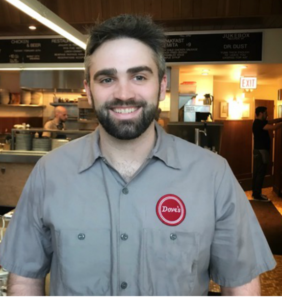 Tom Carlin jumpstarted his culinary career in his hometown of Kansas City, Missouri by studying culinary arts at Johnson County Community College and coaching the school's award-winning culinary competition team. In 2009, he moved to Texas to work as a cook at the Houston Country Club and had the opportunity to refine his technique and discover the flavors of the American Southwest.
Craving a new challenge, Carlin relocated to Chicago and staged at Alinea, before taking a full-time position with the One Off Hospitality restaurant group as a line cook at Publican Quality Meats in 2014. There, he mastered whole animal butchery, developed relationships with local farmers and tenaciously climbed the ranks, earning the title of Head Butcher and Sous Chef for the acclaimed neighborhood butcher shop and café.
Now as Chef de Cuisine at Dove's Luncheonette, Carlin plans to leverage his mastered butcher skills to further emphasize the diner's Southern roots, while infusing dishes, like collard greens and agua chile crudo, with authentic Mexican flavors.
"The cornerstone ingredients in Mexican and Southern food are so similar," says Carlin. "It makes sense to marry the two cooking styles, I'm looking forward to integrating some more American Southwest flavors into the new menu, while still preserving the soul of the diner."
The Publican Chef de Cuisine Dennis Bernard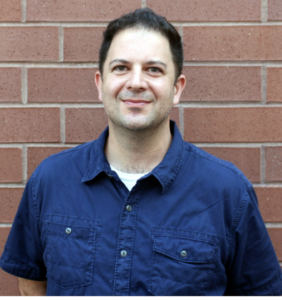 Quickly becoming a seasoned vet under the tutelage of Executive Chef Paul Kahan, Dennis Bernard returns to The Publican as Chef de Cuisine. Before advancing through several kitchens in the One Off Hospitality Group, Bernard first joined the One Off family as a line cook at the group's flagship fine-dining mecca, Blackbird. After being promoted to sous chef in 2006, Bernard soon after was hand-selected to help launch The Publican in the bourgeoning Fulton Market neighborhood, where he was instrumental in launching the restaurant's legendary brunch program.
Nearly four years later, Bernard returned to One Off Hospitality in 2014 to help conceptualize Dove's Luncheonette, a modern-day diner serving Southern-inspired Mexican cuisine, and established the restaurant as a Wicker Park hotspot as chef de cuisine. Now in 2018, Dennis Bernard has come full circle, returning to the acclaimed West Loop restaurant, The Publican, this time stepping into the coveted role of chef de cuisine.
"After making my rounds at One Off Hospitality, I'm happy and humbled to be returning to The Publican," says Bernard."One of the things I've always loved about this kitchen in particular is that the menu is a collaborative effort, we all work together to put the best dish forward and I'm excited to carry on the same tradition."