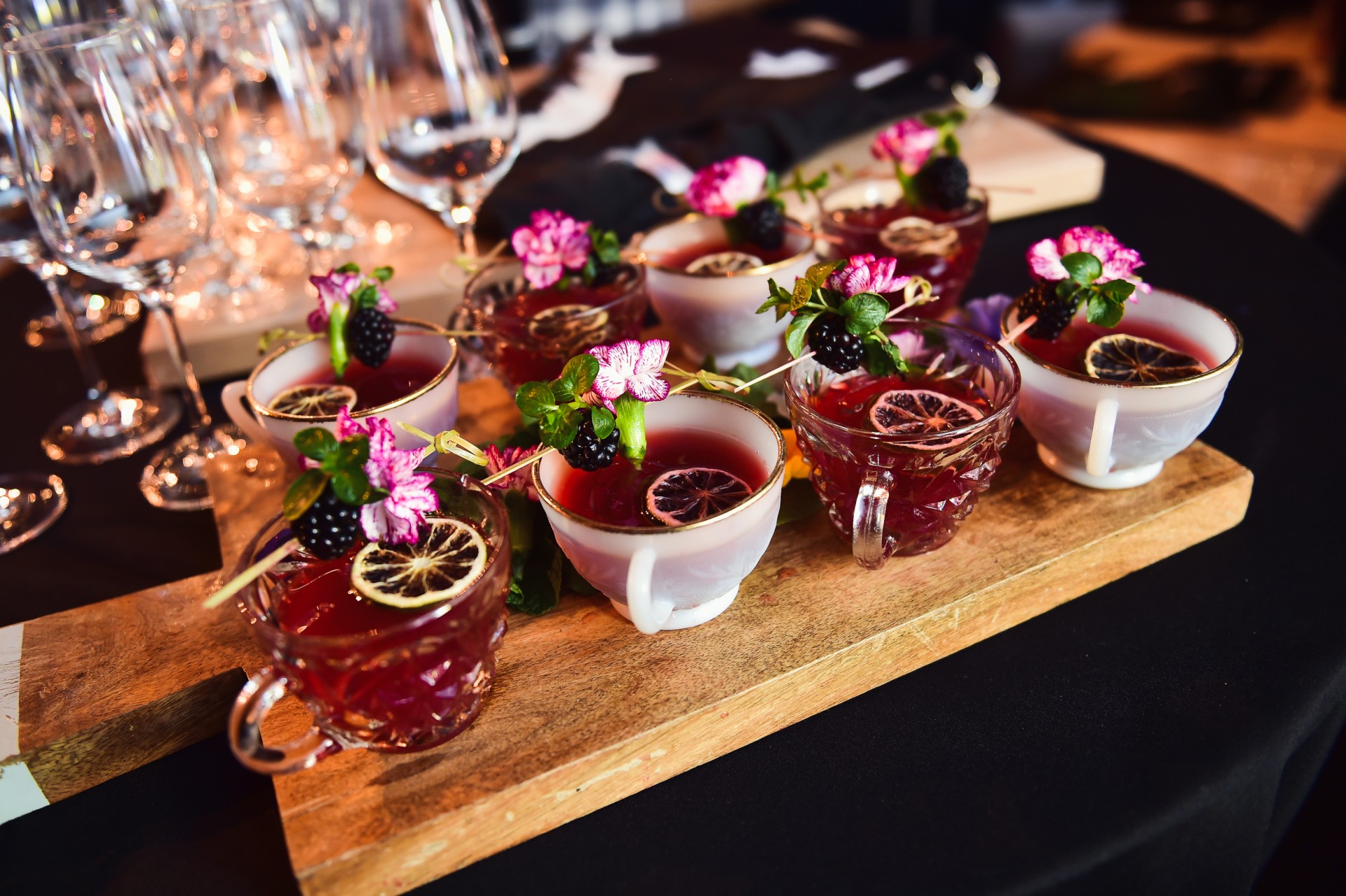 Dallas chef Suki Otsuki makes a holiday-worthy Sparkling Pomegranate Punch. She says purées save her the labor of processing costly and perishable fruit for simple syrup like the vanilla ginger syrup in her punch and appeal to her strong social conscience. Having them on hand when you need them is convenient especially when a single flavor — ginger or pomegranate for instance — has menu applications across the board.
"My favorite thing about purées is the fresh flavor options and variety," Suki says. "They're made of rare and unique fruits, which inspires me to create fun recipes. Having purees available inspires me when I just need that little something to really make a drink or dish pop."
For the Vanilla-ginger Syrup:
2 tbsp. The Perfect Purée Ginger Puree, thawed
1 cup water
1 cup granulated sugar
1 vanilla bean
Method:
Combine all ingredients in a pot and cook over low heat until sugar dissolves. Cool.
For the Punch:
1 bottle of semi-dry champagne
8 oz. pomegranate juice
8 oz. ginger beer
4 oz. orange juice
2 oz. vanilla-ginger syrup
Garnish: Orange wheels and pomegranate seeds (optional)
Method:
Combine all ingredients except orange wheels and pom seeds. Place orange wheels in wine glass, add ice and pour punch. Top with pomegranate seeds.