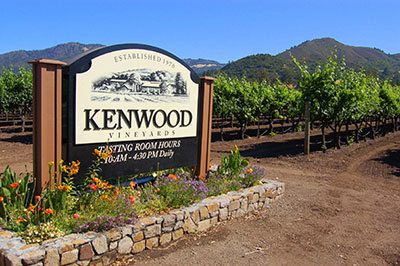 Premium California Sonoma Brand Will Boost Company's Wine and Champagne Division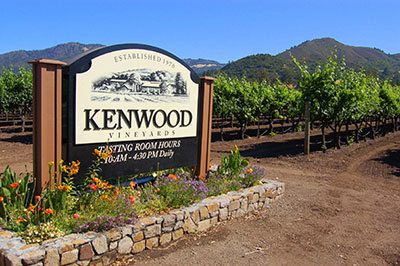 Pernod Ricard USA celebrates the announcement released today by its parent company, Paris-based Pernod Ricard, the global co-leader in spirits and wines, regarding its agreement to purchase a leading Sonoma wine brand – Kenwood – and related assets from F. Korbel & Bros.
Bryan Fry, President and CEO, Pernod Ricard USA, said Kenwood's premium Sonoma County wines will greatly benefit the company's Wines and Champagnes division. "We are dedicated to significantly expanding our U.S. business, and the acquisition of a prominent California winery is a great step in that direction," Fry said. "Consumer trends favoring premium California wines – combined with our powerful route to consumers and our overall commitment to the wine and champagne business – position us well for strong, sustainable performance with Kenwood and the rest of our premium portfolio." Fry added that Kenwood's strong presence in chain accounts will further strengthen Pernod Ricard's presence in that fast growing market segment and enable increased distribution of its other premium wines and spirits.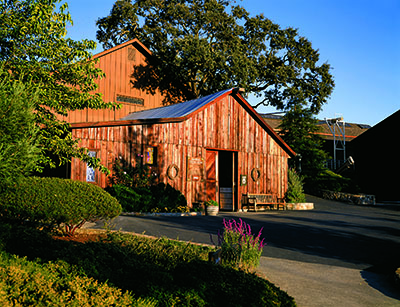 Gary B. Heck, President and Owner, F. Korbel and Bros., said the sale of Kenwood "will allow us to focus the company's resources on our leading California champagne and brandy business. We are pleased to hand the stewardship of Kenwood to Pernod Ricard, and expect that they will continue to build upon the brand's successful legacy."
Founded in 1970, Kenwood has been recognized consistently for producing premium varietals that reflect the unique characteristics of the world-renowned appellations of Sonoma County. When F. Korbel and Bros. acquired full ownership of Kenwood Vineyards in 1999, the winery was producing less than 300,000 cases; under F. Korbel and Bros.' management, annual brand sales have increased to more than 500,000 cases.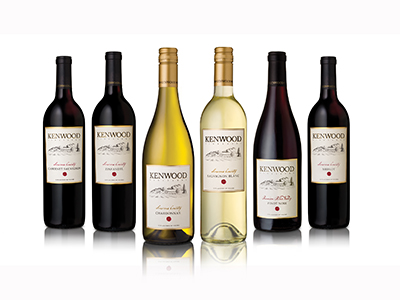 In addition to further building the Kenwood brand, Fry said Pernod Ricard USA's growth plans include leveraging the strength of its champagne and sparkling portfolio, which includes Perrier-Jouet and G.H. Mumm Champagnes and Mumm Napa Sparkling; increasing investment in its core brands, particularly Brancott Estate, Graffigna and Campo Viejo; repositioning Jacob's Creek; continuing to build Deadbolt, a California still wine introduced in 2012; and driving an aggressive innovation agenda. "We see continued growth in the wine and champagne category in the USA, and we are focused on seizing opportunities to help us grow our share ahead of competition," Fry said. "Consumption is growing, driven by millenials; consumption of premium wines is growing; and consumers are more receptive to innovations. We're committed to building brands of desire that meet these trends."
Included in the Kenwood sale are all assets of the Kenwood Vineyards brand including the trademarks, inventory, winery facilities and estate vineyards, as well as additional acreage of Chardonnay, Cabernet Sauvignon, Merlot, Sauvignon Blanc, Zinfandel, Syrah, Malbec, Pinot Blanc and Petite Sirah planted throughout Sonoma County.
The Kenwood winery operations will be managed by Pernod Ricard Winemakers, the premium wine division of Pernod Ricard.
The sale is expected to close on or before June 30, 2014
About Pernod Ricard
Pernod Ricard is the world's co-leader in wines and spirits with consolidated sales of € 8,575 million in 2012/13. Created in 1975 by the merger of Ricard and Pernod, the Group has undergone sustained development, based on both organic growth and acquisitions: Seagram (2001), Allied Domecq (2005) and Vin & Sprit (2008). Pernod Ricard holds one of the most prestigious brand portfolios in the sector: Absolut Vodka, Ricard pastis, Ballantine's, Chivas Regal, Royal Salute and The Glenlivet Scotch whiskies, Jameson Irish whiskey, Martell cognac, Havana Club rum, Beefeater gin, Kahlúa and Malibu liqueurs, Mumm and Perrier-Jouët champagnes, as well Jacob's Creek, Brancott Estate, Campo Viejo and Graffigna wines. Pernod Ricard employs a workforce of nearly 19,000 people and operates through a decentralised organisation, with 6 "Brand Companies" and 80 "Market Companies" established in each key market. Pernod Ricard is strongly committed to a sustainable development policy and encourages responsible consumption. Pernod Ricard's strategy and ambition are based on 3 key values that guide its expansion: entrepreneurial spirit, mutual trust and a strong sense of ethics
About Pernod Ricard USA
Pernod Ricard USA is the premium spirits and wine company in the U.S., and the largest subsidiary of Paris, France-based Pernod Ricard SA, which employs a workforce of nearly 19,000 people worldwide and is listed on the NYSE Euronext exchange (Ticker: RI).
The company's leading spirits and wines include such prestigious brands as Absolut Vodka, Chivas Regal Scotch Whisky, The Glenlivet Single Malt Scotch Whisky, Jameson Irish Whiskey, Malibu, Kahlúa Liqueur, Beefeater Gin, Plymouth Gin, Seagram's Extra Dry Gin, Martell Cognac, Hiram Walker Liqueurs, Pernod, Ricard and Avión Tequila (through a joint venture with Tequila Avión); such superior wines as Jacob's Creek and Brancott Estate; and such exquisite champagnes and sparkling wines as Perrier-Jouët Champagne, G.H. Mumm Champagne and Mumm Napa sparkling wines.
Pernod Ricard USA is based in New York, New York, and has roughly 850 employees across the country. Pernod Ricard USA urges all adults to consume its products responsibly and has an active campaign to promote responsible drinking. For more information on this, please visit: www.acceptresponsibility.org.
About Pernod Ricard Winemakers
Pernod Ricard Winemakers, is the premium wine division of Pernod Ricard – the world's co-leader in wine and spirits. Founded in 2010, Pernod Ricard Winemakers boasts one of the world's most diverse portfolios of premium wines – featuring brands such as Jacob's Creek in Australia, Brancott Estate and Stoneleigh from New Zealand, Campo Viejo from Spain and Graffigna from Argentina. The business also owns and administers several other wine brands worldwide, including Dead Bolt in the United States and Helan Mountain in China.
With over 2000 employees based across five continents, Pernod Ricard Winemakers is dedicated to producing high-quality, premium wines and setting the benchmark for innovation in the winemaking world – launching 14 new products in 2013 alone.
About Korbel
Established in 1882 in Sonoma County's Russian River Valley, F. Korbel and Bros. produces the United States' most popular méthode champenoise champagne. But, the true measure of Korbel's success during its 132 years can be seen in the impact its had on American consumers and its presence at various celebrations throughout the years. Owned and managed by the Heck family since 1954, Korbel currently makes eleven California champagnes and a limited amount of still wine. In a separate facility, Korbel also produces one of the country's most respected brandies.