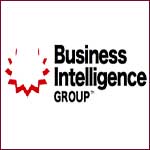 The Business Intelligence Group announced the winners in its 2018 Sustainability Awards program. Josh Onishi, CEO and President of Peace Dining Corporation, headquartered in Philadelphia, was one of three CEO's named "Sustainability Hero", the organization's highest award. The Sustainability Awards honor those who have made sustainability an integral part of their business practice.
Josh Onishi has led and established Peace Dining Corporation, a 100% sustainable company, to become one of the largest suppliers of premium, all-natural sushi in the United States and the United Kingdom. Sustainability is one of the core principles of the company and in practice at every level, from vendor selection to distribution, packaging, energy consumption and more.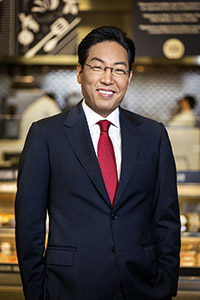 Under Mr. Onishi's leadership, Peace Dining is the first sushi company to achieve IS0 14001:2015 certification, further demonstrating the company's sincere dedication to sustainability and confirming Peace Dining's commitment to identifying, assessing, and improving the environmental impact of business. With over 1400 employees, Peace Dining operate over 300 sushi boutiques in the United States and UK in upscale supermarkets and grocery stores, as well as a central production kitchen serving wholesale corporate dining clients.
Mr. Onishi is recognized as an international thought leader on sustainability. He is a popular speaker at business conferences, including last year's Sustainability Summit in Austin, Texas. He most recently spoke at the North American Seafood Expo panel entitled "The Raw Truth About Sustainable Sushi Sourcing." He also delivered a webinar on that same topic this year.
Said Mr. Onishi, "It is an honor to be recognized for our work in this area and to be able to heighten awareness for sustainability and its importance. But there is so much more to be done to shift the cultural paradigm so that all businesses understand that sustainability isn't only good for the environment but that it's good business as well."
"We are proud to reward and recognize Josh Onishi for his sustainability leadership," said Maria Jimenez, Chief Nominations Officer, Business Intelligence Group. "It was clear to our judges that his vision and strategy will continue to deliver results toward a cleaner, more sustainable world. Congratulations!"
About Peace Dining
Established in 1997, Peace Dining Corporation is dedicated to energizing the world with Japanese cuisine. The company is committed to satisfying the growing demand for sushi and Japanese cuisine in the United States and abroad, using its innate Japanese background. Peace Dining Corporation offers customers delicious and nutritious products that are made with the highest quality ingredients. It programs are designed to delight sushi connoisseurs and beginners alike, and to contribute toward healthier food consumption habits on a global level. With over 1400 employees, it operates nearly 300 sushi stations in grocery stores & upscale supermarkets as well as a central production kitchen, servicing wholesale corporate dining clients.
Peace Dining Corporation
1500 JFK Boulevard, Suite 725
Philadelphia, PA 19106
Website: peacedining.com
Linkedin: /company/peacedining
Twitter: @Josh_Onishi