By Debbie Hall
Before the pandemic, downtown Las Vegas developed into a culinary destination. Months into the lockdown, Southern Nevadans are ready to enjoy a safe and healthy vacation experience, including great food and beverages. The Downtown Vegas Alliance, in partnership with DTP Companies/Explore DTLV app, has created a PLAYcation as a way for Las Vegas residents to play in their hometown. A series of 10 itineraries featuring over 20 locations offering discounts and specials promotes fun and safe offerings unique to downtown Las Vegas. The campaign also includes weekly social media contests and runs through Dec. 15.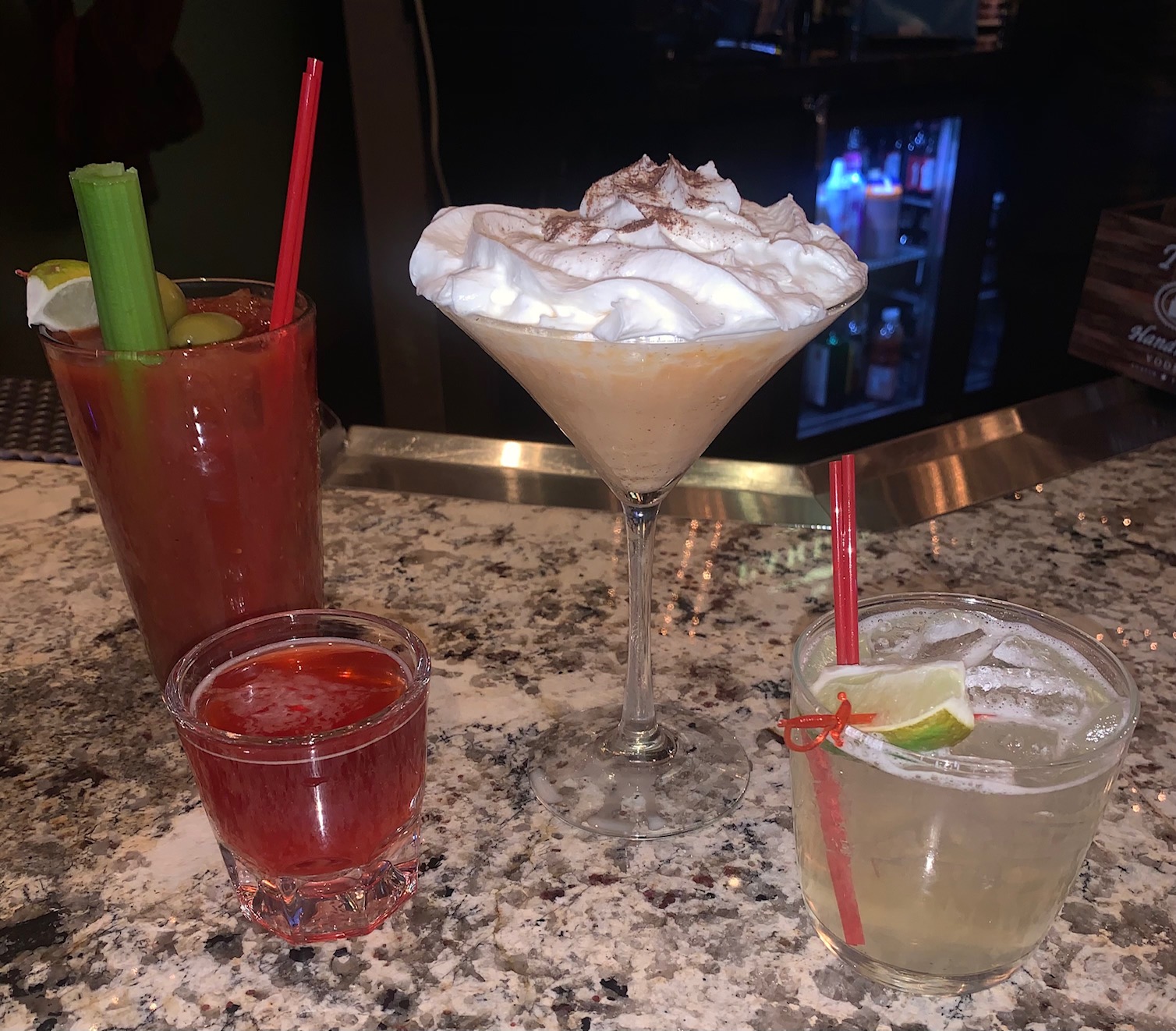 PLAYcation itineraries are suggestions of activities curated around different interests. For foodies and others searching for the culinary experience, the El Cortez Parlour Bar offers a complimentary cocktail and free slot play. One of the cocktails offered includes the 1800 Margarita made with 1800 Tequila, triple sec, sweet-and-sour, and a splash of lime juice. For fall, a Pumpkin Pie martini was created using vanilla vodka and pumpkin puree. Created by an El Cortez master bartender, the Washington Apple blends Crown Royal, cranberry juice, grenadine, and sweet lime juice.
"Downtown is happening again, and it is exhilarating," says Adam Wiesberg, General Manager, El Cortez Hotel & Casino (ElcortezHotelCasino.com) "We are a property built in 1941, and we still have so many original things here. But we are also always improving and now offer a shorter menu. However, we just got into the stone crab season, which ends in May. The stone crabs are caught on Wednesday, flown here to Vegas on Thursday, and the El Cortez serves a wonderful meal on Friday and Saturday."
Follow El Cortez Hotel & Casino on Facebook @ElCortezLasVegas, Instagram @elcortezlv, and Twitter @ElCortezLV.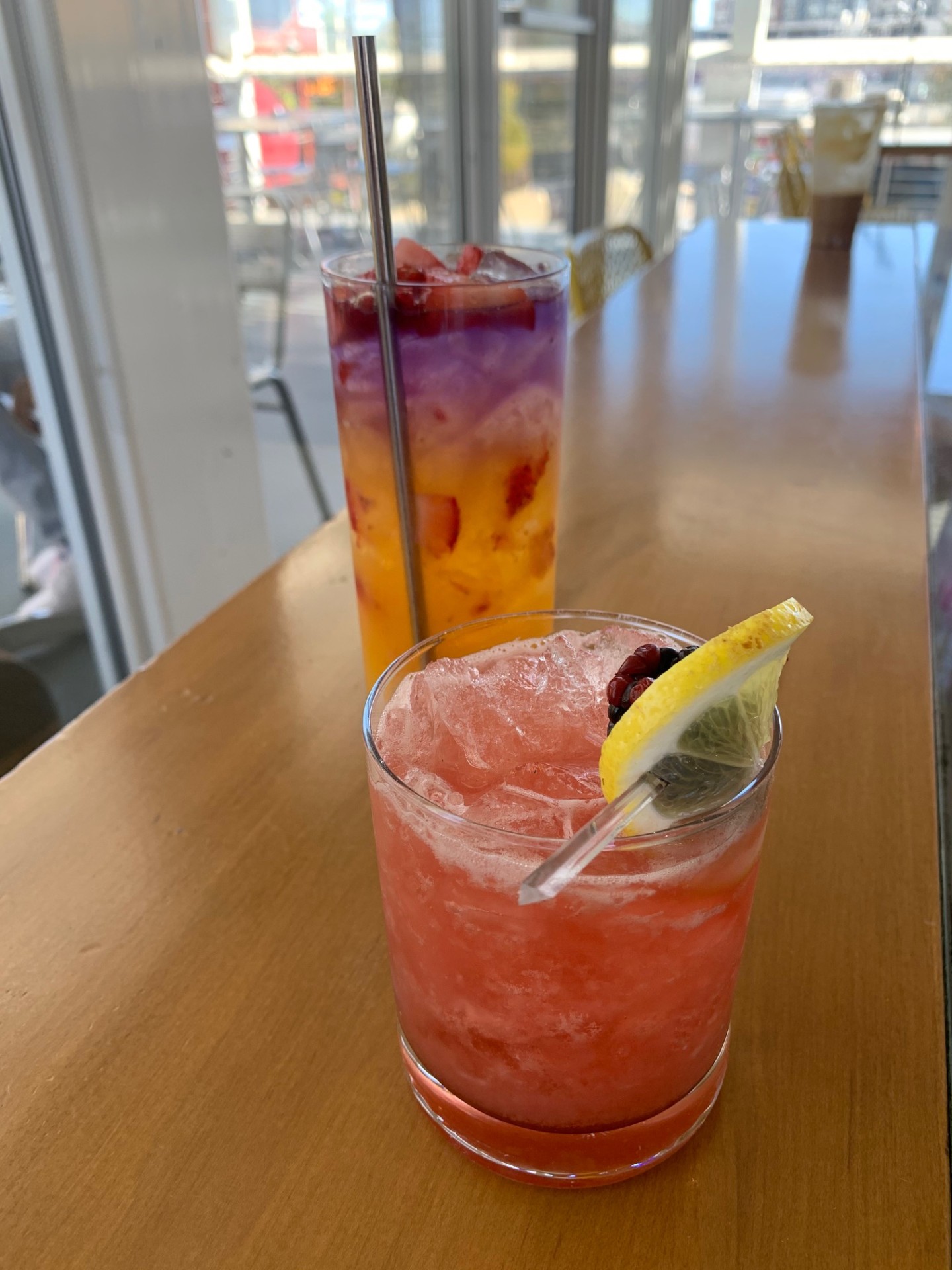 Guests can visit the Downtown Terrace Kitchen and Bar (DowntownTerraceLV.com) in Container Park and purchase any food item for $10 or more and receive a free draft beer or house well drink whether local or visitor. Specialty cocktails include The Backwoods combining Smoke Wagon Bourbon and prickly pear with a lemon and blackberry garnish. Little cocktails include Reno in Paradise using 10 Torr Gin, Germain Express Gin, mango martini, lemon, and strawberry. Share starters including Tuna Poke Nachos made with deep-fried wonton chips, Pico de Gallo, diced avocado, served with Sriracha Mayo, sour cream, and sesame seed. Carne Asada Fries tops fries with grilled steak, sour cream, chopped avocado, and Pico de Gallo.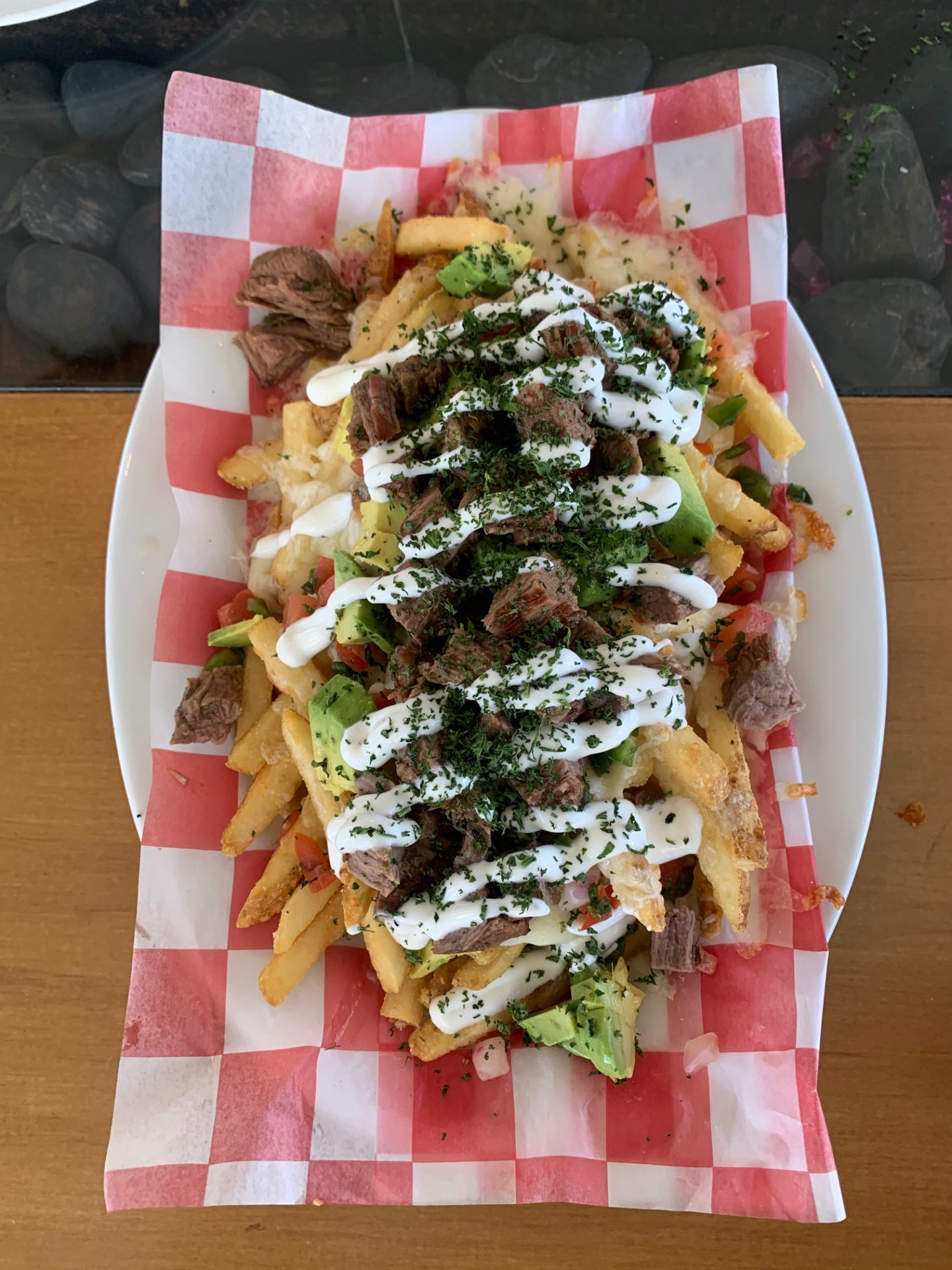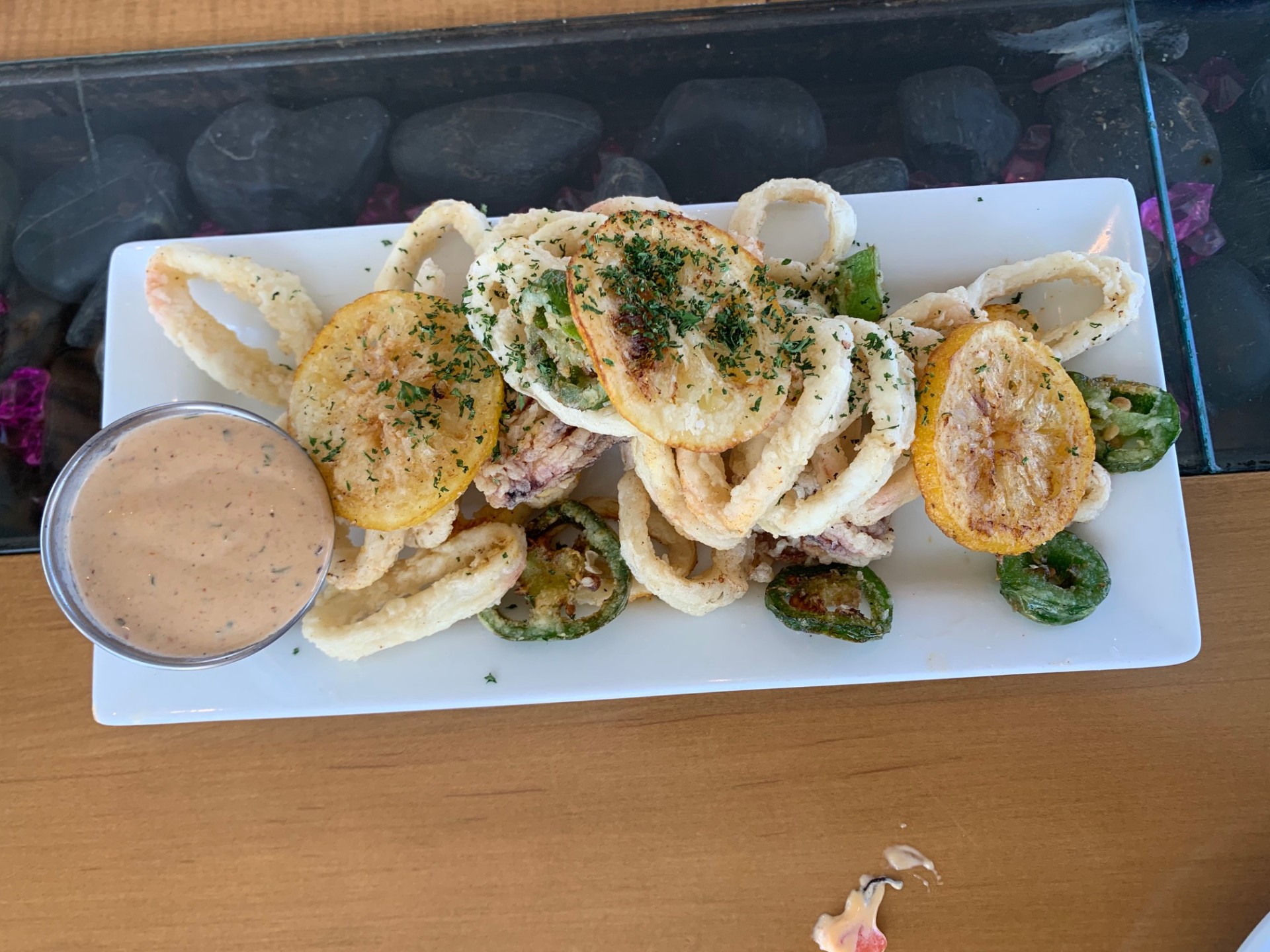 "We want to give back to locals, and our business is based around locals," says Damien McEvoy, executive chef at DTP, who oversees several restaurants including Downtown Terrace, Oak & Ivy, Smash Pig, Corduroy, Gold Spike, and Inspire. "We love locals, and we want them to enjoy downtown."
Also, in Container Park, Oak & Ivy features $6 Old Fashioned and Whiskey Sour drinks. Visit OakandIvy.com for more info.
Participating businesses include 13 restaurants and bars, six retail outlets, three museums, three casino resorts, and other attractions. For safe transportation while playcationing, rideshare service, Lyft, is offering $25 in ride credits for the first 250 playcationers. For those who want a little more "speed," the Regional Transportation Commission (RTC) offers 50 percent off 24-hour passes to the first 100 playcationers for its RTC Bike Share program, offering multiple stations in the downtown area.
The EXPLORE DTLV app is available to download for free on any smartphone through Google Play and the App Store. All PLAYcation itineraries, special offers, and unique rewards will be available after registration.
Guests can receive great discounts by showing their smartphone with the PLAYcation screen pulled up, revealing the code #DTLVPLAY. Weekly prizes will be awarded through Dec. 15 with one grand prize winner. To enter, guests snap a pic of them exploring #DTLV in an outdoor setting, post it to Facebook, Instagram, or Twitter and use the hashtag #DTLVPLAY in the post. For more info, visit playcation.vegas.
Follow Downtown Vegas Alliance on Facebook @DowntownVegasAlliance, Instagram @downtownvegasalliance, and Twitter @DTLVAlliance. Follow DTP on Facebook @dtpcompanies, Instagram @dtplv, and Twitter @dtplv. Follow the Regional Transportation Commission of Southern Nevada on Facebook @rtcsnv, Instagram @rtcsnv, and Twitter @RTCSNV.