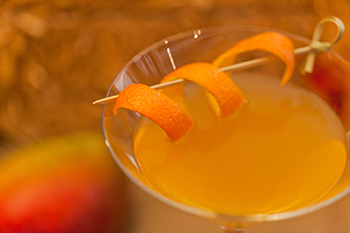 Orange Mango Martini
Ingredients:
1 oz. Tequila
1 oz. Orange Vodka
Juice of 1 Lime
3 oz. Orange Mango Sparkling ICE
Directions:
Combine Tequila and Vodka with ice in a shaker.
Strain and pour into the chilled martini glass.
Top with Orange Mango Sparkling ICE.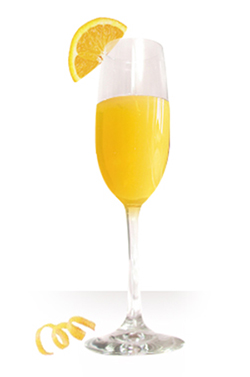 Orange Mango Mimosa
Ingredients:
1/3 cup chilled dry champagne
1/3 cup chilled Orange Mango Sparkling ICE
1 tablespoon Grand Marnier or triple sec (optional)
Directions:
Fill the champagne flute 1/2 full with chilled dry champagne.
Top with chilled Orange Mango Sparkling ICE. Top mimosa with 1 tablespoon of Grand Marnier or triple sec (optional).
About Sparkling ICE Beverages
Sparkling ICE has made a great tasting, refreshing, zero calorie beverage Perfectly Possible. Combining naturally flavored sparkling mountain spring water, vitamins and antioxidants and natural fruit juices, Sparkling ICE offers a bold, lightly-carbonated beverage that appeals to all age groups. Available in thirteen refreshing flavors: Coconut Pineapple, Lemon Lime, Kiwi Strawberry, Classic Lemonade, Lemonade with Tea, Raspberry Lemonade, Strawberry Lemonade, Orange Mango martini, Pomegranate Blueberry, Pink Grapefruit, Black Raspberry, Crisp Apple and Peach Nectarine, Sparkling ICE can be found in retailers nationwide.
Sparkling ICE is part of the TalkingRain family of beverages, and retails for $1.19-$1.29. To locate Sparking ICE visit www.sparklingice.com.