New craft distillery readies for 2014 opening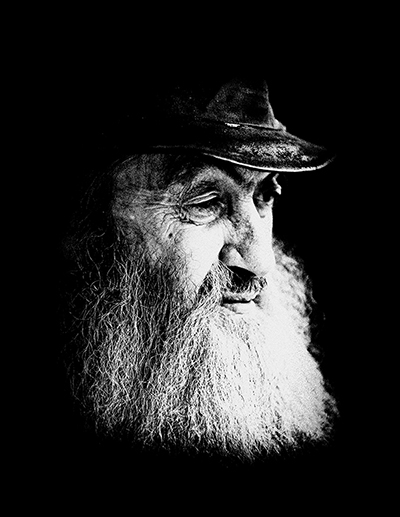 Popcorn Sutton's Tennessee White Whiskey is coming home to Cocke County. The distilling company that bears his name, which was founded by his friend and apprentice Jamey Grosser, is completing construction on a craft distillery in Newport, TN. When it begins operations in early 2014, the distillery will bring production of Popcorn Sutton's prized white whiskey back where it began.
"When Popcorn and I talked about forming the company, it was always our vision to come back to Cocke County," said Jamey Grosser, Founder, Popcorn Sutton Distilling LLC.
"Every step in the production process, from mashing to distilling to bottling, will take place right here in Popcorn's backyard," said Megan Kvamme, CEO of Popcorn Sutton Distilling LLC. "This is where Popcorn made his famous moonshine and evaded the law for decades. It's only fitting that we bring his craft enterprise back home, this time with a legal license and the support of Cocke County." Sutton's widow, Pam Sutton, is also working with the company.
"The opening of the distillery in Cocke County has been a personal dream of mine; I'm thrilled that I have helped make Popcorn's final wishes come true," said Sutton. "Our county needs more revenue and more jobs, and I'm proud that the company he helped create will be part of that.
"If he could see the distillery, Popcorn would be like a kid in a candy store. He would be very anxious to get the pots cooking," she added.
Popcorn Sutton perfected the American art form of making white whiskey. Made from his secret recipe and perfected over three generations, Popcorn Sutton's Tennessee White Whiskey strikes an ideal balance of being smooth, flavorful and mixable.
Popcorn Sutton's Tennessee White Whiskey (93 proof/46.5% ABV) is available in 750ml in Tennessee, Kentucky, Georgia, Arkansas, Missouri and South Carolina.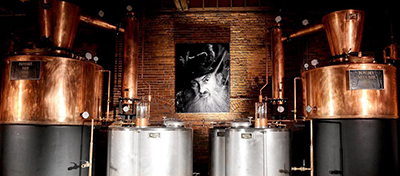 The distillery, which will be one of the largest craft distilleries in the country, will be located on Highway 25 in Newport.
About Popcorn Sutton's Tennessee White Whiskey
Tennessee Whiskey Legend, Marvin "Popcorn" Sutton was a third-generation Moonshiner who lived and distilled his whiskey in Cocke County, Tennessee. Legendary for making the best white whiskey anyone had ever tasted, Popcorn lived life on his own terms. On March 16, 2009, while facing 18 months in federal prison for not paying taxes on his whiskey, he decided to take his own life rather than go to prison. However, before his death, he helped form Popcorn Sutton Distilling LLC , a legal entity, and shared his secret recipe with his friend and apprentice Jamey Grosser and his team, who are proudly keeping Popcorn Sutton's rebel spirit alive. For more information visit Popcorn Sutton's on the web.