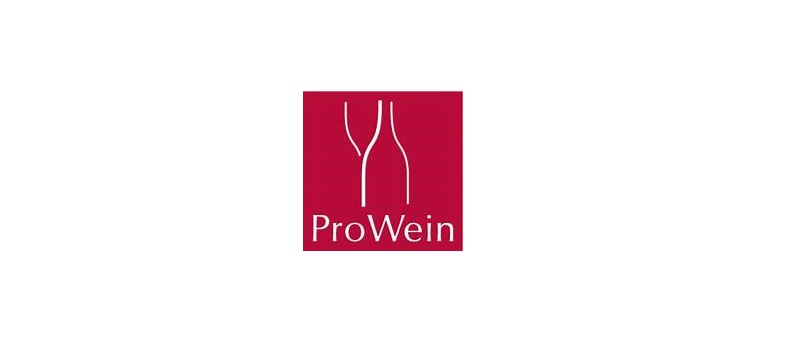 The Covid restrictions of the past two pandemic years can now largely be lifted due to the current legal regulations. For the upcoming ProWein, International Trade Fair for Wines and Spirits (May 15 – 17, 2022 at the fairgrounds in Düsseldorf, Germany) this means that the 2G and 3G (vaccinated recovered, tested) restrictions and strict social distancing rules no longer apply. "After this long pandemic period, the focus is now on new beginnings because the signs of the time all point in the same direction – namely an active resumption of business life. International trade fairs play an essential key role here. Our additional hygiene and infection protection standards provide a high level of protection on site and a sense of safety," stated Michael Degen, Executive Director of Messe Düsseldorf.
To continue making wine and spirits professionals from all over the world feel safe and at ease, ProWein will voluntarily adhere to selected hygiene and infection protection measures. Messe Düsseldorf therefore recommends that medical face masks are worn on the premises and a 1.5 meter distance is maintained from other people. Furthermore, the trade fair company will provide sanitizer dispensers and have frequently used contact surfaces cleaned several times daily. Distance markings in waiting areas avoid crowding in front of information and ticket counters. Doors, unless they are fire safety doors, will be left open for people to pass through contactless. The transparent partitions at service and information counters will also remain in use. There will also be the high-performance air filters and ventilation systems, the spacious premises and generous stand space allocation inside the 13 ProWein halls. ProWein will also ensure optimized disposal of spittoon cups – in the 13 exhibition halls there will be 70 points for emptying spittoon cups. Another safety aspect: the tasting glasses rented from service provider Boels will be washed at 60°C.
Matchmaking: networking made easy
Networking is just as much part of ProWein as labels are part of wine bottles. To help exhibiting wine and spirits suppliers and buyers from retail and hospitality to find each other, ProWein's smart Matchmaking Tool provides the ideal platform for making new contacts in a targeted manner – as easily and quickly as a dating app.
Accredited trade visitors as well as all exhibiting companies can already search for matching contacts and products before the start of ProWein. They then receive match proposals and have the opportunity to arrange appointments with them on-site or virtually during the trade show. Starting on April 20, the corresponding website at www.prowein.com and the ProWein Matchmaking App will be online for IOS and Android OS. Visitors who have tickets for ProWein can already easily register using their log-in data and upload their interests and search parameters. By quickly matching these interests with others, users are immediately provided with recommendations and personalized proposals for making contact. "By matching those with common interests, the Matchmaking Tool already very selectively brings together supply and demand in the preparatory stages of the trade fair. Both sides benefit from this and trade fair participation becomes even more efficient," explained ProWein Project Director Bastian Mingers.
Entry into Germany for trade fairs possible again
Another aspect for successful trade fairs: the German government no longer categorizes any countries as Covid high-risk regions, which means that quarantine and registration obligations no longer apply either. Therefore all participants at trade fairs are no longer subject to Covid-related entry restrictions to Germany. Entry to Germany is subject to a negative test result, proof of vaccination or recovery. Important to note in this context is that the vaccine used needs to be one recognized in Germany. Citizens from countries requiring a visa who travel to Germany to attend or exhibit at a trade fair continue to require a business visa for which proof of trade fair participation must be provided.
For further information on visiting or exhibiting at ProWein 2022, contact Messe Düsseldorf North America; Telephone: (312) 781-5180; E-mail: info@mdna.com; Visit www.prowein.com and www.mdna.com; Follow us on twitter at http://twitter.com/mdnachicago
For hotel and travel information, contact TTI Travel, Inc. at (866) 674-3476; Fax: (212) 674-3477; E-mail: info@ttitravel.net; www.ttitravel.net
https://www.facebook.com/ProWein.tradefair
https://www.instagram.com/prowein_tradefair