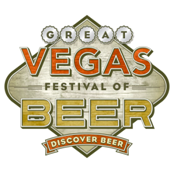 Saturday afternoon, Nevada's largest craft beer event, Motley Brews' Great Vegas Festival of Beer, celebrated its fifth anniversary with more than 6,000 festival-goers filling the streets of Downtown Las Vegas. Craft beer fans indulged in an endless flow of more than 400 iconic craft brews served by over 100 breweries while indulging in craft beer-inspired dishes by some of Las Vegas' top chefs.
Joining in on the festival's celebration and success was the City of Las Vegas, which proclaimed Saturday, April 11 "Motley Brews Craft Beer Day."
"This festival is a celebration of craft beer, great food and even better people," said Brian Chapin, founder of Motley Brews. "Las Vegas has been such a great supporter of our events over the past five years, and it's because this city welcomes us with open arms that we are able to return year after year with a bigger and better event."
In honor of the celebration, Motley Brews and CraftHaus Brewery created a specialty fifth anniversary beer, dubbed "Motley in the Haus," which was an Xtra Pale Ale brewed with five different hop varietals. Alongside the anniversary beer, kegs were tapped by breweries from near and far, including Old School Brewing Co., Hop Nuts Brewing Co., Tonopah Brewing Co., Alpine Beer Co., Rough Draft, The Bruery, Banger Brewing Co., Deschutes Brewery, Watsach, Green Flash, Big Dog's, Joseph James Brewing and many more.
A fan favorite was the Gastropub, where guests indulged in mouthwatering dishes from MTO Café, DW Bistro, Stack Restaurant & Bar, Naked City Pizza, O Face Doughnuts, Nacho Daddy, TruckUBarbeque, Sausagefest, The Goodwich, Echo & Rig, Cantina Laredo and Pot Liquor. Once again, Motley Brews pushed the limits of the craft beer and culinary world with BrewLogic sessions. During the session, Chef Justin K. Hall showed how to make beer vinegar and Stone Brewing Co. Craft Beer Ambassador Bill Sysak paired decadent doughnuts with the perfect complimentary beers.
As the sun set upon downtown, VIP guests sampled exclusive beer cocktails from local celebrity mixologist Andrew Pollard and menu items created by celebrity Chef Ben Vaughn's new restaurant, Southern Kitchen. Adding to the atmosphere were beats created by Las Vegas' very own Josh Royse and Brumby. A portion of the proceeds from the event went to the Goodie Two Shoes Foundation and Nevada Craft Brewers Association.
About Motley Brews:
Founded in 2010, Motley Brews was created for locals and breweries and brew fans alike to share great libations in a true local setting. The organization hosts beer-centric festivals and events designed to bring a local flavor to thousands of Las Vegans who thirst for good times and great beer. Since its founding, Motley Brews has established two signature events each year with a focus on enhancing the local craft brewing industry. The annual Great Vegas Festival of Beer each spring is Nevada's largest craft beer festival, attracting more than 5,000 attendees each year. The Downtown Brew Festival held each fall is a more intimate affair that showcases the best tastes of the season. Motley Brews believes in giving back to the local community; each festival always benefits a deserving local non-profit organization. To date, Motley Brews has raised more than $60,000 for Nevada charities.
Get the latest news on all Motley Brews events by following on Facebook (Motley Brews) and Twitter (@MotleyBrews).