Red Robin Gourmet Burgers and Brews Opens Grilling Hotline to Kickoff Summer Grilling Season
The Gourmet Burger Authority to Answer Callers' Burning Questions on Key Grilling Holidays, beginning Memorial Day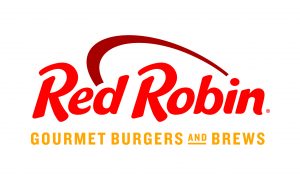 The unofficial start to the summer grilling season is around the corner and Red Robin Gourmet Burgers and Brews (Red Robin) is giving backyard grilling fanatics an opportunity to be the authority of their summer barbecues. Everyone claims to be a grill master, but even the most seasoned grillers can benefit from a new tip or two, and now grillers of all skill levels can turn to "The Yummm Hotline" with their burning questions. Timed to the most popular grilling holidays throughout the summer, lines to 1-844-RR-YUMMM will open on Memorial Day, Monday, May 30, giving callers the opportunity to receive tips from Red Robin's culinary team on protein preparation, buns and everything in between.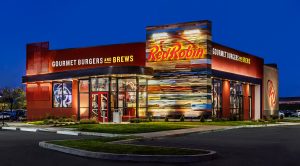 "Red Robin has been the authority on gourmet burgers for more than 45 years," said Jonathan Muhtar, Red Robin's senior vice president and chief marketing officer. "With more than two dozen craveable, high-quality burgers, we know a thing or two about the trade. While nothing beats a Red Robin burger, we wanted to lend our expertise to help grillers all over the country master their barbecues this summer."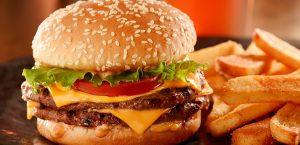 On Memorial Day from noon – 9 p.m. EST, "The Yummm Hotline" representatives will be standing by ready to answer consumers' burger-based questions to get them on the fast track to grilling success. Phone lines will re-open on the other most popular grilling holidays of the season, including Father's Day, Independence Day and Labor Day.
For more information on Red Robin Gourmet Burgers and Brews Summer Grilling Hotline, or to find the Red Robin restaurant location nearest you, visit http://www.redrobin.com/burger-month.html To sign up for the Red Robin Royalty™ loyalty program to receive special offers throughout the year, visit royalty.redrobin.com.
About Red Robin Gourmet Burgers, Inc. (NASDAQ: RRGB)
Red Robin Gourmet Burgers, Inc. (www.redrobin.com), a casual dining restaurant chain founded in 1969 that operates through its wholly-owned subsidiary, Red Robin International, Inc., and under the trade name, Red Robin Gourmet Burgers and Brews, is the Gourmet Burger Authority™, famous for serving more than two dozen craveable, high-quality burgers with Bottomless Steak Fries® in a fun environment welcoming to guests of all ages. Whether a family dining with kids, adults grabbing a drink at the bar or teens enjoying a meal, Red Robin offers an unparalleled experience for its guests. In addition to its many burger offerings, Red Robin serves a wide variety of salads, soups, appetizers, entrees, desserts and signature beverages. Red Robin offers a variety of options behind the bar, including its extensive selection of local and regional beers, and innovative adult beer shakes and cocktails, earning the restaurant a VIBE Vista Award for Best Beer Program in a Multi-Unit Chain Restaurant. There are more than 530 Red Robin restaurants across the United States and Canada, including Red Robin Burger Works® locations and those operating under franchise agreements. Red Robin… YUMMM®! Connect with Red Robin on Facebook, Instagram and Twitter.